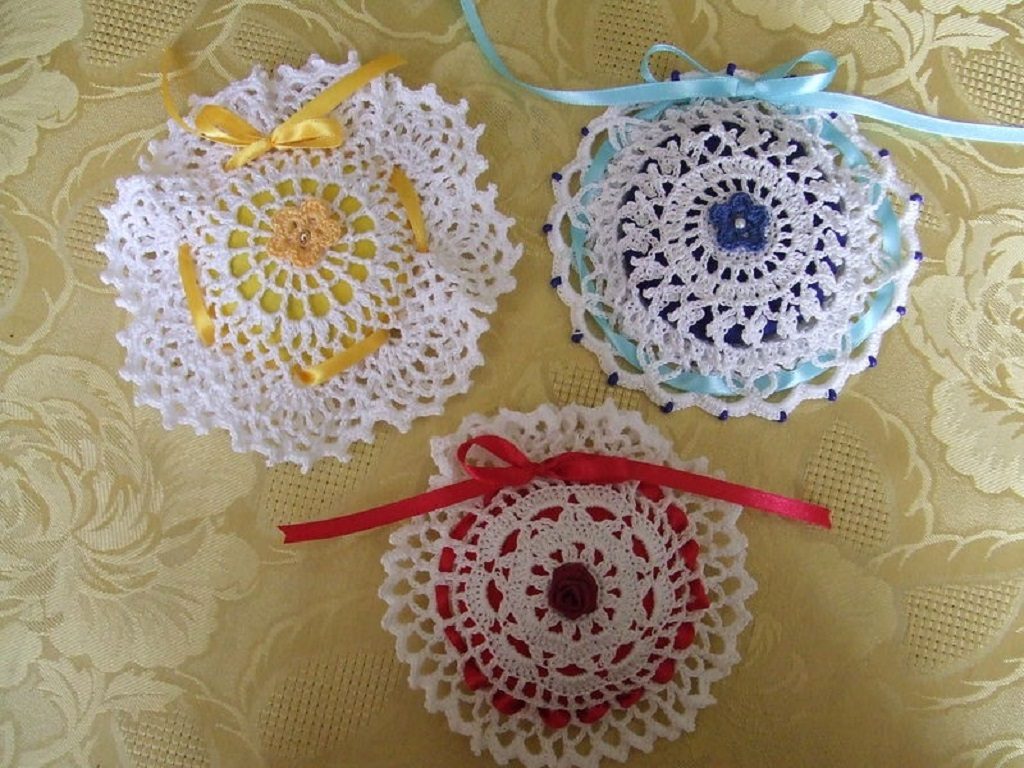 Parties, Get-together or Events are wonderful time to catch up with family and friends. To enjoy past memories and make new ones.
With delicious aroma of food, stuffing, decadent desserts wafting in the air and distant sounds of music in the background, we try to make these moment special, unique and creative.
All of us love giving Gifts, and most of the time we try to be different; something that is appreciated and remembered for long.
In my case being a crochet lover I thought why not try something different and unique.
I always tried to experiment with small crochet dollies and the idea worked.
What are Crochet dollies
Crochet dollies are mostly used in home decors, but yes we can give a small twist like the way I did. I have used the crochet mini bags as gift favors for many festive occasions and my friends have loved them.
Sharing few of the tips I considered during the making:
Select the crochet pattern of your size and color, use the internet to get some free pattern or if you are a designer make one of your invention.I have tried both thread and wool, both options we fun to make.
Make a pair of the same.. join the borders for three sides, keeping one end open to stuff the gift item. One can decorate the edges
Line the dollies with satin, color choice depends on your like. Again lining is optional and entirely depends on the pattern.
Spend some time on the decoration use pearls, buttons, lace, etc…
I hope this post give you some inspiration and next time you don't have to think too much on gift favors, just pick the hook and start crocheting..!!
We also accept orders for Crochet dollies. Just contact us on avya.handmade@gmail.com