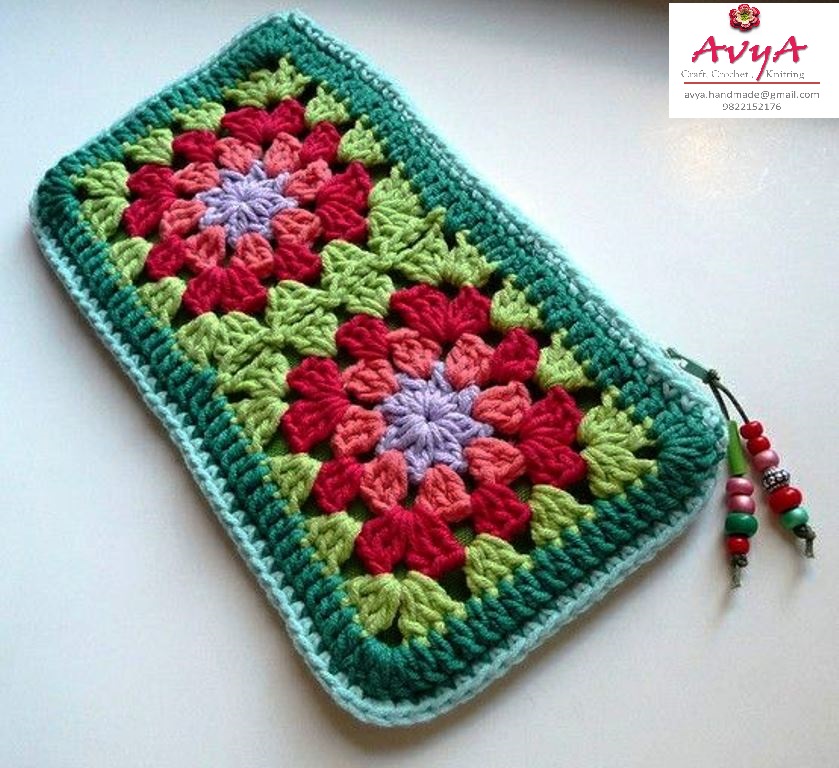 School Time the best time,  new pencil box that too of variety was a great topic between the friends. My crochet pencil project is one of my work experience class inspiration!
A quick, easy, functional, and cute crochet case, let me say a multipurpose, as I have made many of them to gift my son's teachers, friends, family, etc.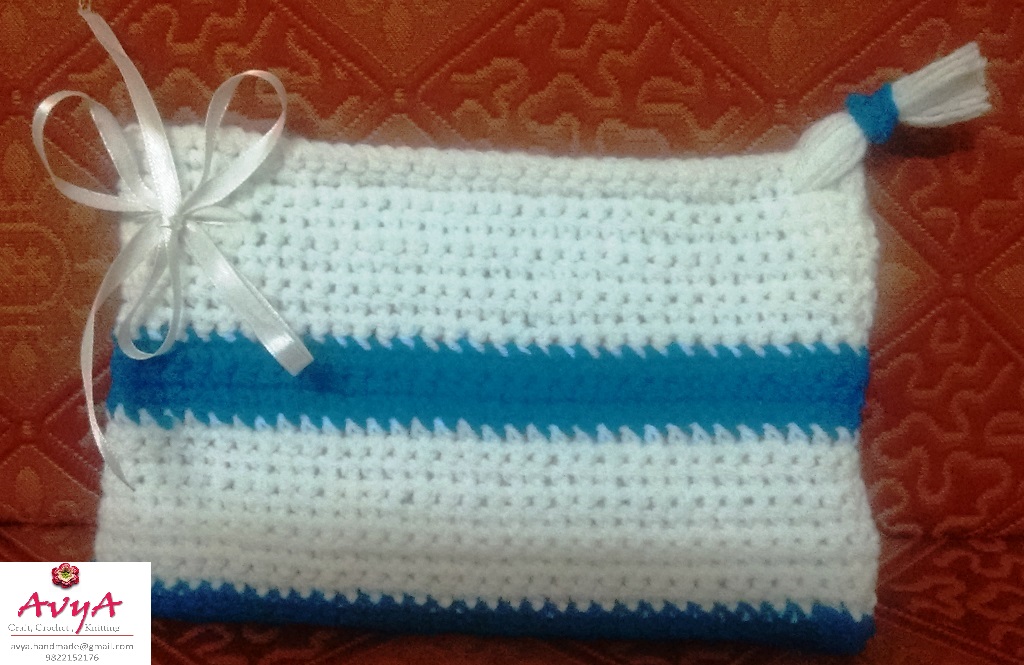 Many of these pouch that I have made are of wool, I am comfortable with the wool yarn as it gives the weightage and strength to the pouch, about color combination yes I have try many along with variety of pattern actually you can run your imaginations. If you are a beginner then they are the best projects to start with.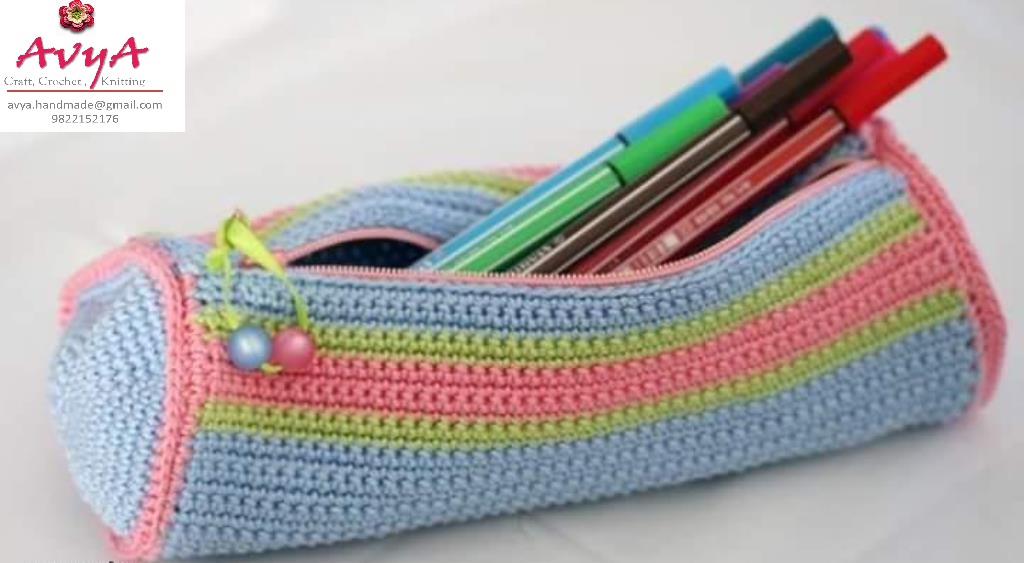 One can size the pouch depending on the needs of an individual or what one needs to store. Lot of my pouches are made of wool that is let over, I see that I don't waste the yarn I purchase.
Also I use an lining for all my crochet pouches as it gives the project a perfect finishing, along with the zipper. Once the project is done I use simple accessories to decorate the pouch may be flowers, beads, etc.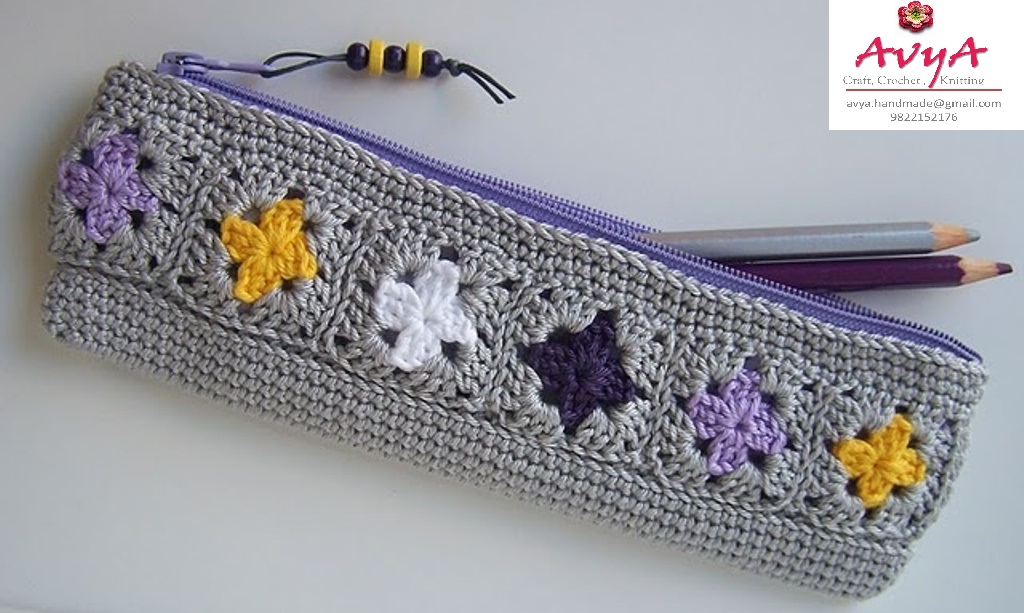 If you like our patterns and need to order email us at avya.handmade@gmail.com. Do not hesitate to contact us, we love to work on customized projects.