Today I decided to do a crochet project that inspired me from a book; I started the project; it is complete, happy to start the next project.  After few days my friend ask me to make one for her as she fell in love with the crochet project I did make a few days back, honestly speaking I forgot a lot of thing like the yarn or hook size I used, etc.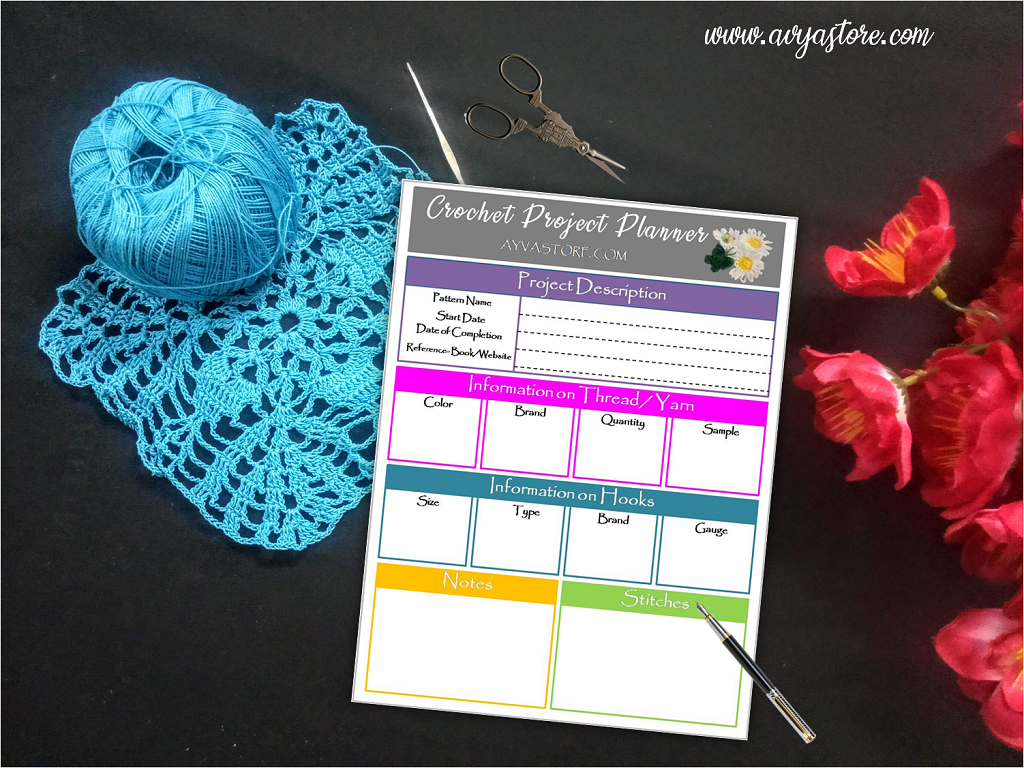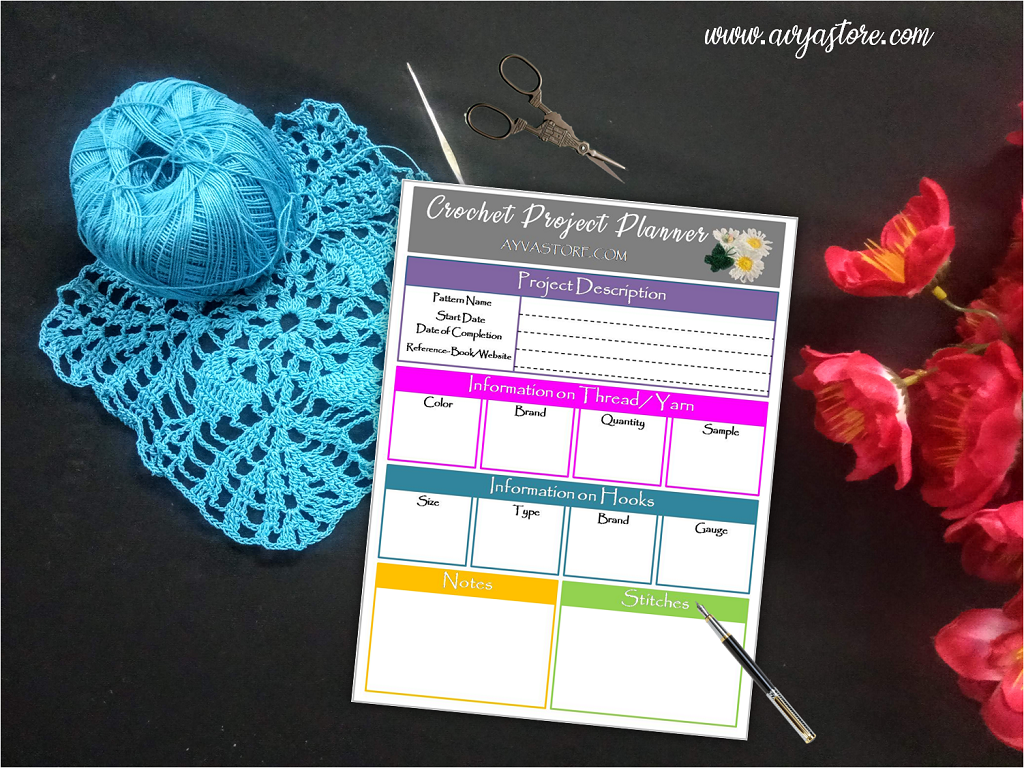 Happens to most of us, I did face this problem and came up with a solution that helped me to organise my crochet projects.
Today I will share my crochet project planner, which preserve my projects information from the start.
The planner will help you to record the details like material required, pattern source, stitches and to make notes on the project.
Recommendation
Print the template on thicker gsm paper for frequent using and easy storing.
Add a small quantity of the yarn or thread used in the sample space provided, trust me this very helpful when many colours are involved.
Note the details on special stitches or change in the pattern made.
How the Crochet Project Planner Help in Organizing our stuff.
Help in organising the crochet project.
Increase productivity.
Record detail information about the project.
Handy and easy to file.
Incorporate step by step instructions, project photo.
Few disadvantages to look at.
Increase paperwork
Incorrect information can lead to misunderstanding.
Gives a smile on my face when I see my file with these planners, a message that I have to make more and more.
One of my way to organise my patterns, use this or make one that will suit you.
The template is for personal use; do share the post giving my blog the credits.
The template is free for download, link mentioned below.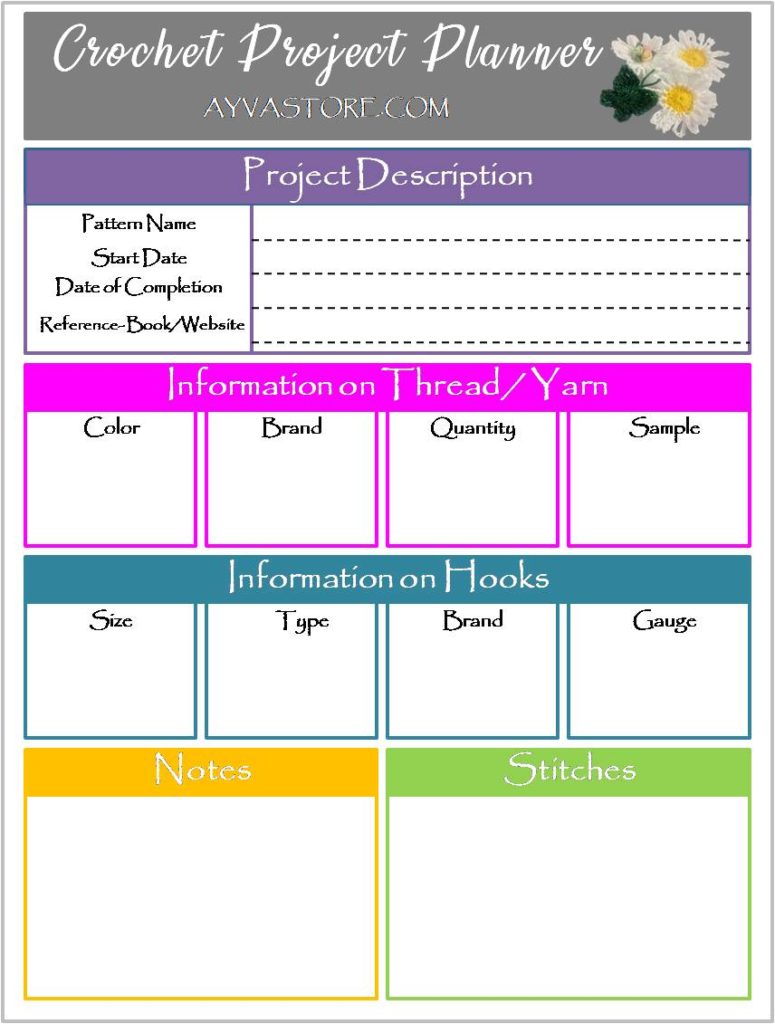 Read an interesting post on History and Origin of Crochet
History and Origin of Crochet