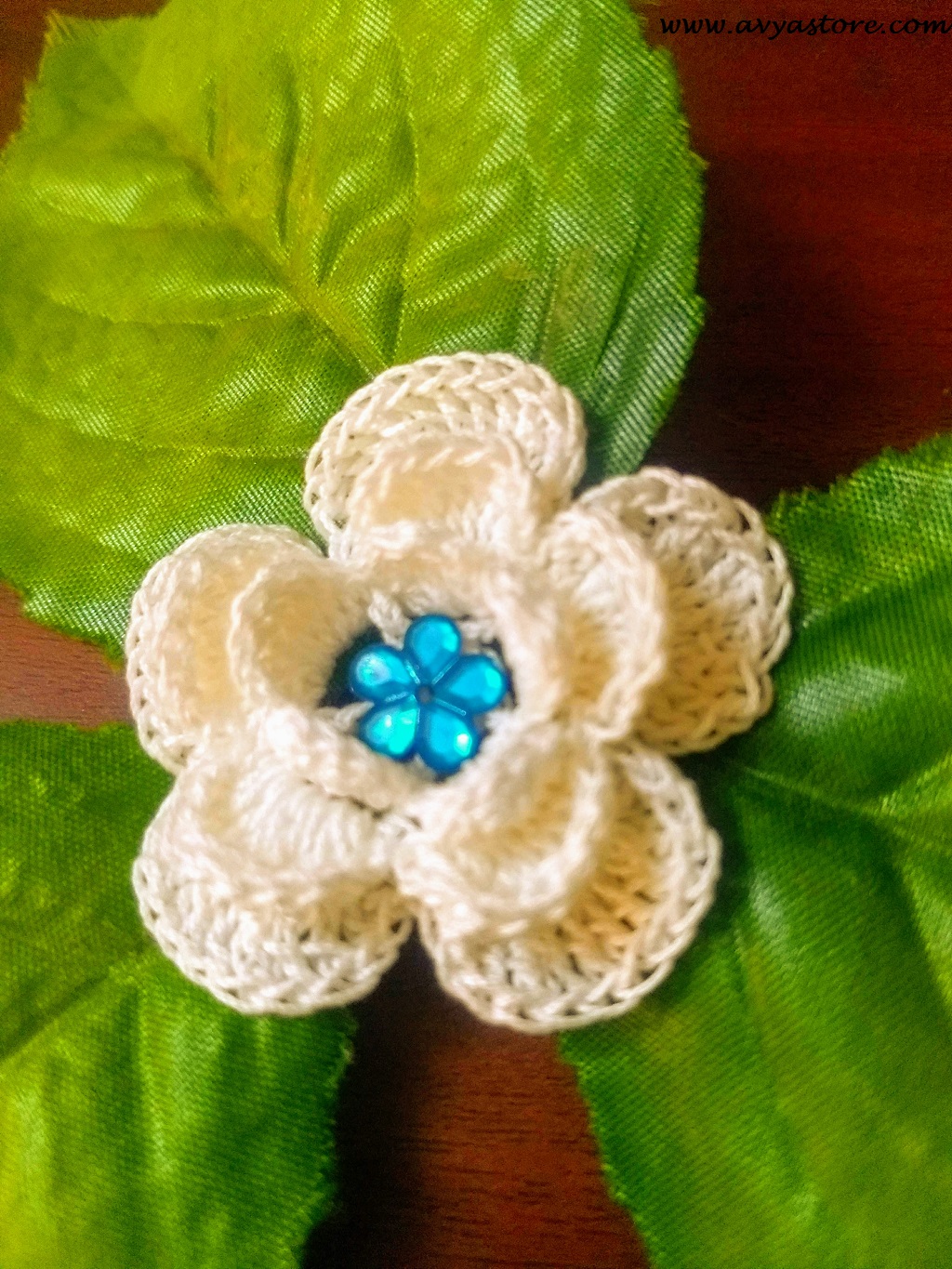 Irish Rose Flower is a popular and a preferred beginners project. It can be used for so many different projects. You can use it as an applique and embellish anything you would like, you can use it for scrap booking or card making or you can make jewelry with these flowers!
Usually in Irish Crochet roses the rows of petals are made directly behind each other and appear in six or eight petal versions. This version has five petals and the rows overlap – which more closely resembles the way real roses are.
General Direction:
This pattern has no gauge, no thread demand and no hook sizes. Lace threads give a better output.
Read More this topic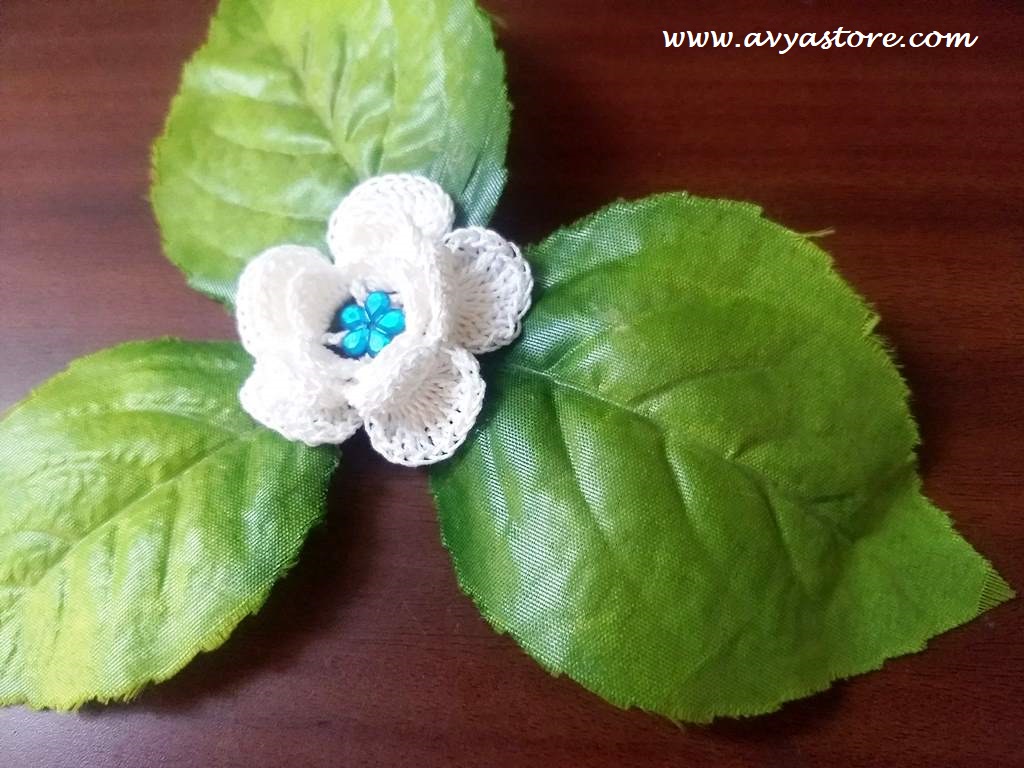 Supply List used for the Irish Rose Flower :
Yarn or Crochet Thread: You can use just about any size fiber to make this project. We have used Anchor Size 10…. Color White
Crochet Hook Size: To crochet the pattern, we used a size I.0 mm crochet hook.
Tapestry needle for weaving in ends
Crochet Abbreviations Used in This Pattern:
Ch – Chain
Sc – Single Crochet
Tr – Treble
Rep – repeat
Sp – space
Ss – slip stitch
Dc – double cochet
[ ] – work instruction in square bracket as directed.
To know more about the various crochet abbreviations click the below link :

Details Instructions for the Irish Rose Flower-
Round 1
Make a double loop ring of yarn to work into (instead of a circle of chains) leaving a tail to tidy away later.
Round 2
1ch, 9 dc into ring, draw ring up to a hole about 3mm across, ss into 1st ch.
Round 3
3ch as 1st tr [4ch, miss 1dc, 1tr] x 4, 4ch, ss into 3rd ch at beg of rnd.
Round 4
[Into 4-ch sp: 1dc, 1htr, 3tr, 1htr, 1dc] x 5.
Round 5
3ch, approaching from behind – 1tr into 1st dc of rnd 2, 5ch, 1 tr into 3rd dc of rnd 2. Cont in this way ending with 5ch, ss into 1st tr of this rnd.
Round 6
[Into 5-ch sp: 1dc, 1htr, 5tr, 1htr, 1dc] x 5.
Round 7
4ch, 1dc around post of 1st tr of rnd 3, 6ch, 1dc around post of 2nd tr of rnd 3. Cont in this way ending with 6ch, 1dc around 3ch at beg of rnd 3, 6ch, ss into 1st dc of this rnd.
Round 8
[Into 6-ch sp: 1dc, 1htr, 7tr, 1htr, 1dc] x 5.
Tidy away the ends.
What Can You Do With This Irish Flower?
·         Attach multiple flowers to form a stunning bracelet.
·         Use it as a key chain holder
·         Make several and join to make a pretty neck piece.
·        Thick yarn can make larger flowers that can adore a beautiful bouquet.
·         These flowers can be used for decorating photo frames.
·         These are just a few ideas. We are sure you can dream up many others!