The granny square is one of the most iconic designs in crochet. Its origins have been lost in time, but working crochet stitches in the round and then squaring off to give the motif four corners seems to be as old as the hills.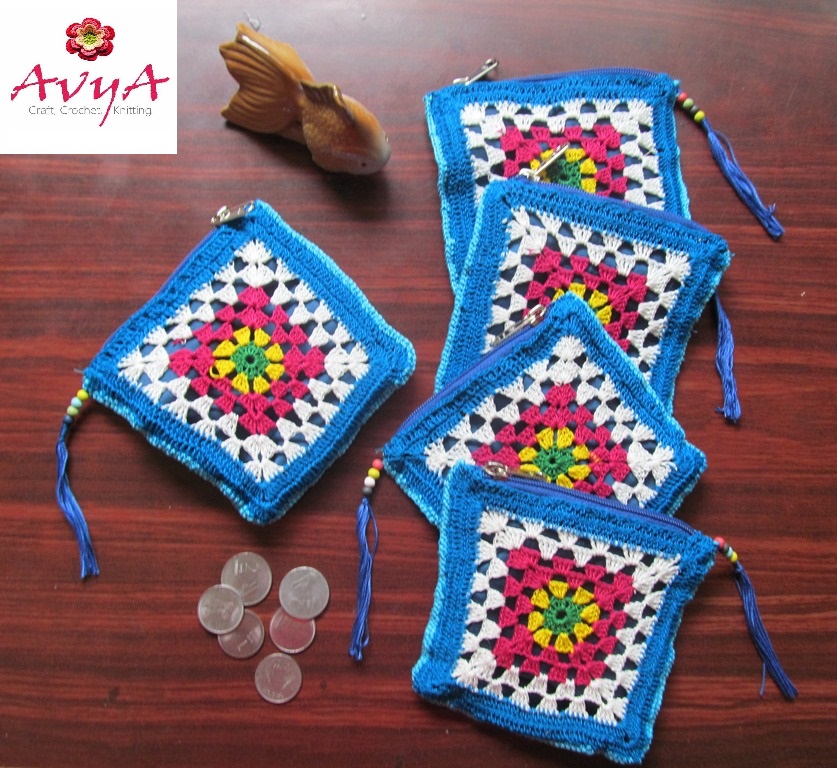 At first glance, you might think this was a standard granny square, but the design cleverly uses the first round to give the square a flower petal center. Combining modern tones of deep pink and blue with white, this motif is exclusive designed to make a small crochet pouch
Product Detail:
Design: Granny Square with petal core
Color Combinations: Blue, White, Dark Pink, Yellow, Green
Dimensions: 5″ X 5″
Hook Size: 1.25 mm
Yarn: Red Heart 10 mm
Shape: Square
Accessories: Tassel and wooden beads
Product Care: Dry Clean Only
Others: The pouch is having a satin lining with a zipper.
This colorful crochet pouch can store your small makeup items or coins. Also an item gift for your loved ones.
To place your order email us avya.handmade@gmail.com