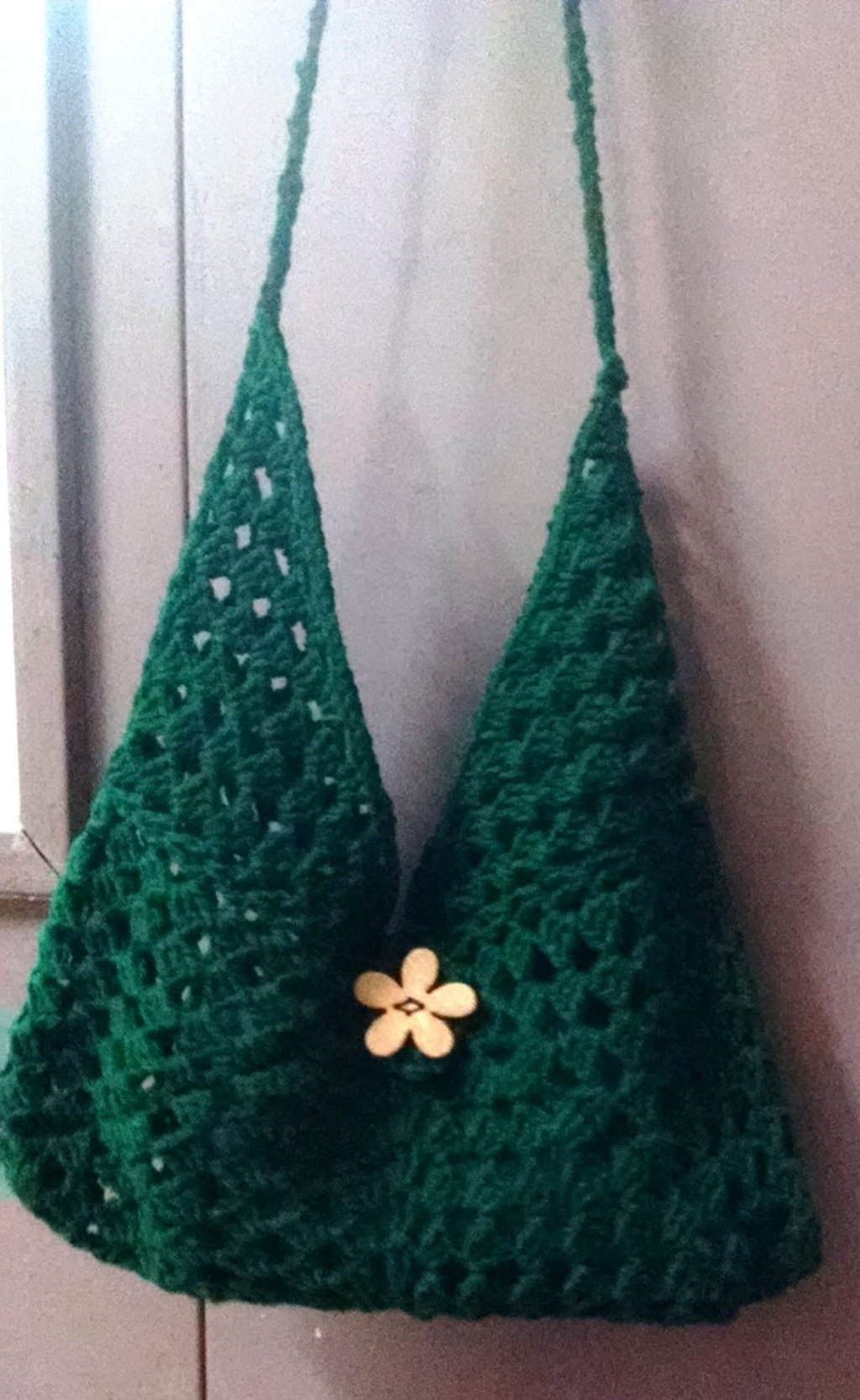 The granny square is one of the most iconic designs in crochet. Its origins have been lost in time, but working crochet stitches in the round and then squaring off to give the motif four corners seems to be as old as the hills.
The purse is roomy enough to carry everything but the kitchen sink. Perfect for market shopping, beach wear or as gifts for your loved ones.
We guarantee the quality, we guarantee the craftsmanship of the product.
The pattern is made with the combination of three granny square motifs. I have used the dark green color and just decorated the same with a flower button
Authentic Handmade
Made of : Soft Wool
Dimensions: 8 X 12 inches
Wash Care: Hand wash with mild detergent.
Do yo need a different size in this design?
Do not hesitate to contact us. We love working on custom orders, email us at avya.handmade@gmail.com