"These elegant crochet lace earrings by Avya are so quick and easy to make, you'll have made a pair for everyone you know before you can say "where's my hook?".
The Lace Earring Free Pattern
Material Required:
Yarn Brand: Red Heart, Mercerised Cotton size 20
Hook Size:1.25 mm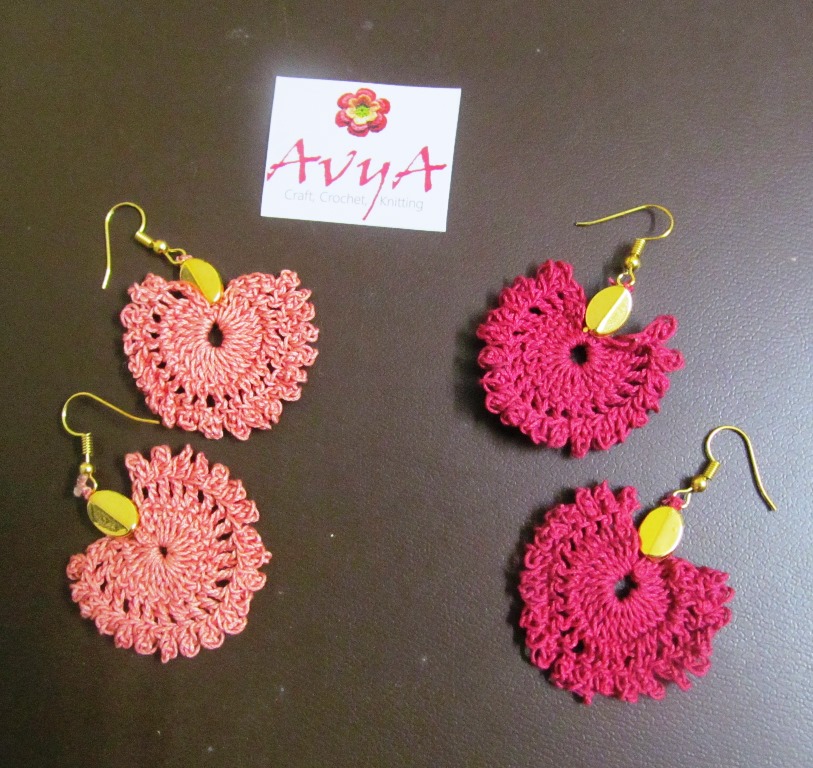 Accessories:
Yarn/Crochet Tread
Earring Hooks
Beads Gold in Color
Time required 30 mins for a pair.
Round 1 -Start with the magic ring. chain 3 insert in the magic ring and start with dc, make 21 dc in the magic ring. chain 3 and close with slip stitch.
Round 2 – Chain 5 and dc in the every single dc of the round 1, make a picot in the dc end. For the picot ch 3 slip stitch at the beginning of the the ch 3.
Close with chain 5 with slip stitch
Add the desired bead/stones attached a earring hook to finish off.
Do share your work or view in the comment column.
Also visit our
Facebook page facebook.com/avyacrochet/
Twitter page https://twitter.com/