Online shopping is a new trend that is increasing in India, it may be due to the easy mode, less time consumption or so the reason be, it is the best. As a crochet lover yarn purchasing is the top priority. And I have few online stores where I buy yarns from.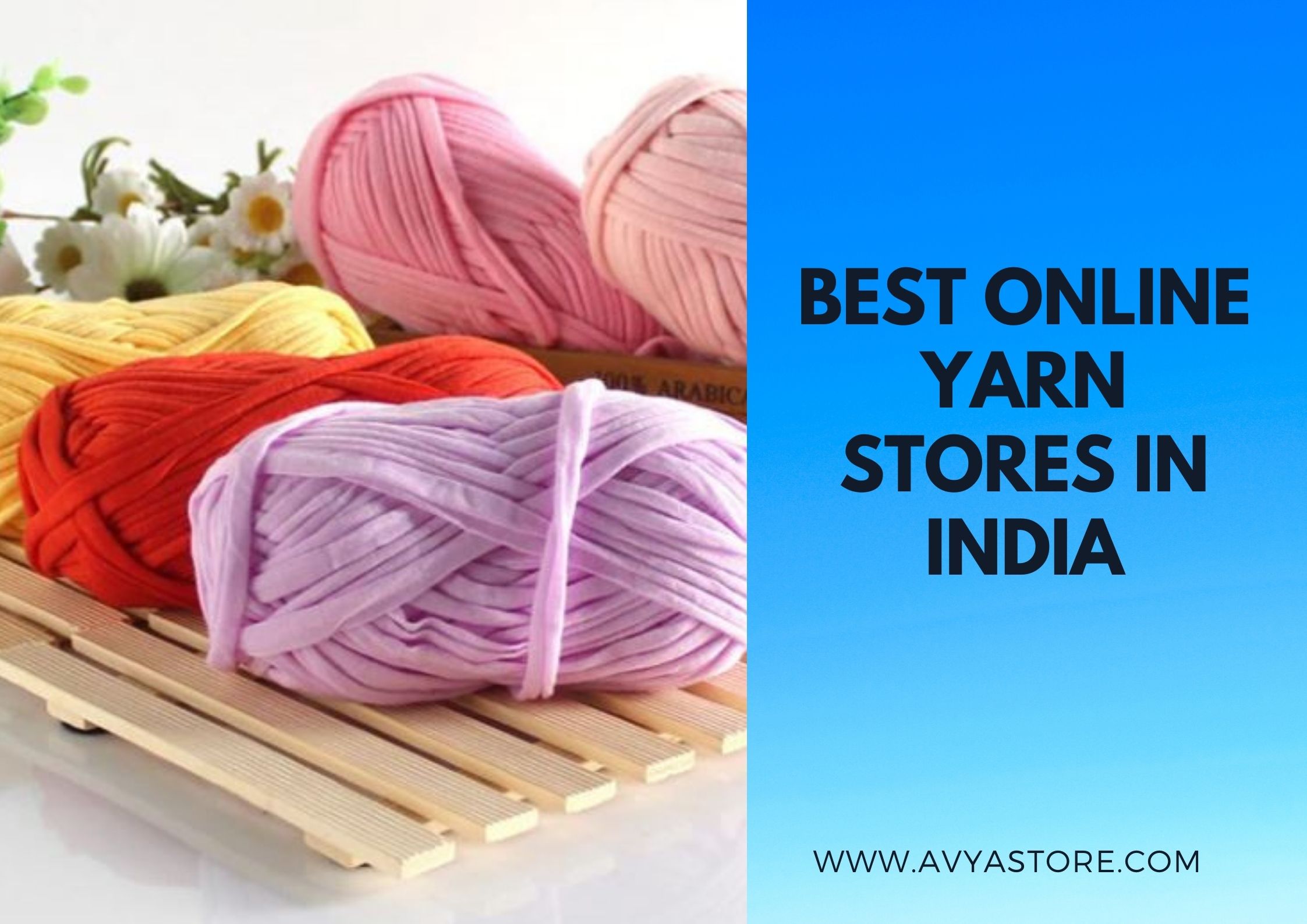 Let's learn about some of the best Online Yarn Stores In India and understand the advantages and disadvantages of online shopping of yarn.
Many crafters like me are opting for online shopping of tools and materials, are you one of them? Have you ever bought yarn from an online store?
Yarn shopping gives us excitement and satisfaction. The yarn we buy is always less and we need it more no matter we have a huge stock stored.
There were limited choices in the early decades, and we needed to depend on the local stores in the neighbourhoods.
Thankful we are in the world of the internet and have far more options today. Every shopping experience has its advantages and disadvantages, but the intelligent shopper makes the best of both.
Let's talk about the advantages and disadvantages of buying yarns from local stores and online stores.
Buying yarns from local stores.
Advantages
Feel and touch the yarns, gives a better understanding of the quality.
Instant purchase.
You save on shipping charges.
Disadvantages
The desired brand may not be available.
You may have to comprise on the quality.
Limited stock of the yarns or colours.
Limited or no local stores selling yarns in your cities.
Buying yarns from online stores
Advantage
Wide range of brands.
Lots of offers and sales.
Many online store offers free shipping.
Access to international brands.
A wide range of accessories can be added to the basket.
One can order a large number of yarns with an array of colours.
Safe time and money on travelling.
Disadvantages
Have to wait for few days for the deliveries of the desired products.
Differ in colour and quality.
Have to pay for shipping for some stores.
Temp to buy more than needed.
Let's gets some information on some popular online store in India.
The below online stores sell exclusive yarns and accessories but online stores like Amazon, Flipkart etc also have some yarn and accessories listed. But the choices are few.
ABC Wools
ABC Wools, an online yarn store for Crochet and Knitting fans, Base in Rajasthan the online store is the best site to buy yarn online in India. Explore brands like Vardhman, Oswal and Cotton yarns with more than 600 varieties, One can purchase crochet accessories, macrame and reshmi threads.
The store offers free shipping facilities with affordable prices and good quality yarns.
ABC wool is a registered trademark of "ABC 360." and its headquarters is located at G-197, Shastri Nagar, Jodhpur, Rajasthan.
Pony Craft Store
Founded in 2012, Pony Craft Store is the first online retail shop in India to offer all kinds of needles and yarns. If you are looking for Pony brand needles then this online store is the best site for purchases, as they sell most of the Pony brand products. The site offers some international brand yarns like Nako, also all Indian brands are available. Free shipping on purchases above Rs.1000/-.
They have a huge store in Tamil Nadu where one can shop in person.
Pradhan Embroidery Stores
In the early 1970s, the Pradhan Embroidery store was established in the busy city of Mumbai near VT station to provide crochet supplies and other accessories like lace, ribbons, etc. Its been a decade that the local store entered the digital platform and has gained popularity in the world of crafters.
The store provides very good services and is very prompt on the supply need. They keep a wide variety of yarns of different brands like Anchor, Gangawool, Doli, etc. They have other line up stocks of accessories that can fulfil the needs of a wide community of crocheters, knitters and others.
One can avail of free shipping on orders above Rs. 3000/- and receive their products within 7 to 8 working days.
Magic Needles
Magic Needles a complete store where you can buy yarns, accessories and handmade knitted and crochet products.
The store is an inspiration of Heena Patel who has a beautiful thought that a single skein of yarn can create magic.
There is a wide range of products and accessories and you get to buy products of brands like Ganga, Anchor, Kotton, Oswal, Vardhman, Red Hearts, etc. Few international brands like Nako and Ice varieties are also available.
The company headquarters is located in Mumbai and they offer a free shipping facility on orders above Rs.2000/-.
Vardaman Knit World
Vardhman knitting thread is a leading category for hand knitting threads with classic and modem threads of high quality. The company has 23 manufacturing units spanning six states and a committed task force of 27 000 people, the Vardhman Group is one of the largest vertically integrated textile groups in India The Group comprises yarn, greige and processed fabric, sewing thread, acrylic fibre, garments and steel allocation.
The Vardhman knit world is a company-owned store where the buyer can purchase directly and exclusively Vardaman brand yarns. Standard shipping charges are applicable on the purchases.
Knitting Happiness
An exclusive online store to buy Ganga Brand Yarns. The store is owned by Ganga Acrowools Limited. The company Ganga Acrowools Limited evolved over the 60 years with new and unique yarns that are suitable for various knitters.
The prices are budget-friendly and the company has a standard shipping policy.
The above yarn stores have great offers and sales that one can seek and buy desired yarns or accessories at discounted prices.
Save yourself the drive and go to the yarn shops. Your web trips will take you to many sites which invite you to products you would never have seen in your local brick and mortar locations otherwise.