Crochet World Records that can inspire us to achieve.
Athletes and intriguing individuals have a lot of records in the globe, although those who do crochet are no exception. It may sound weird or you may wonder why records like these are even broken, but these people are as talented, diligent and crafty. Today let's learn about these great artists who are of great inspiration.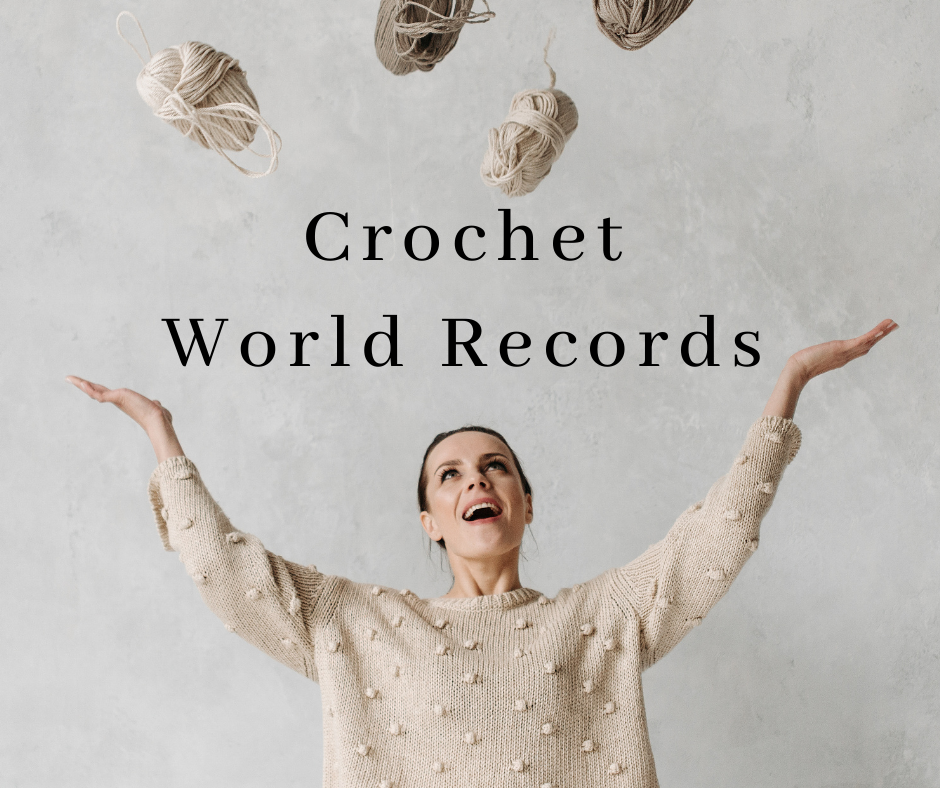 Longest crochet chain
Anne Vanier-Drüssel from France has crochet the world's longest crochet chains that measure 130 kilometres. It was introduced and measured on 14 October 2009 at Aniane, France. Anne Vanier crochets the chain in 164 days.
Most people crocheting simultaneously
Most people crochet simultaneously are 604 at Tracey Franks (Australia), organised by The Singleton Crafters on 30 April 2017 in Singleton, New South Wales, Australia.
The record aimed to involve the larger Singleton community and encourage new people to participate in the crochet business.
Fastest crocheter
The quickest crocheter is in the Michaels Arts & Crafts Shop, Monroe, Louisiana, USA. On 25 June 2005. Lisa Gentry (USA) crochet a total of 5.118 stitches within 30 minutes. Lisa's crocheted 284 shells (triple crochet shells every shell) plus a total of 5,118 triple crochet, equivalent to 170 points each minute.
Largest display of crochet sculptures
Mother Indian Crochet Queens (India) in Chennai, India on 21 January 2018, produced the greatest exhibit of crochet sculptures, which consists of 58,917 works.
Members of the MICQ from India and Indians residing in other countries constructed the crochet sculptures. All of them were displayed during the exhibition in Chennai by Mrs Subashri Natarajan.
Largest crochet hook
On 11 December 2017, Clara and Broa Sams (in the UK both) achieved their largest crochet hook at 2.77 m (9 ft 1 in) with a diameter of 11 cm (4.3 in) in Colchester, UK.
The crochet hook was built because of the crochet enthusiasm of the participants. It was initially shown on the World Wide Knit on a public day as part of a textile craft education event.
Largest crochet canopy
Maria Concepcion Siordia Godinez (Mexico) on 4 October 2019 in Municipio Etzatlan, Jalisco, Mexico created the greatest size canopy that measured 832,98 m2 (30,493.9 ft2).
It took almost 200 individuals eight months for 8,248 hexagons to crochet.
Longest crocheted scarf made in a team
The largest crochet scarf is 29,17 kilometres and was accomplished at Mandela Capture Site, Howick, KwaZulu-Natal, South Africa on 29 July 2018 with a total of 67 blankets on Nelson Mandela Day, South Africa.
This record was tried to pay homage to Nelson Mandela who was late.
Largest crochet blanket
The biggest blanket of crochet is 17,188.57 m2 (185,016 ft2) and was crocheted on 22 April 2016 in Western Cape, South Africa, with 67 Blankets for Nelson Mandela Day. Department of Correction and the Nelson Mandela Foundation (all of South Africa).
Approximately 1,500 prisoners from 30 detention centres around Süfrica knitted the blanket.
Drakenstein Correctional Centre, formerly known as the Victor Verster Prison, carried out the final assembly and measuring. Before being released, Nelson Mandela has been transferred to a private home side of the prison site.
Longest marathon crocheting
On 6 February 2020, Jadranka Smiljić and Anita Kac (from Slovenia) completed the longest marathon crocheting in 28 hours 5 min 0 sec in Slovenia Gradec.
Anita who is 42 years learned crochet skills from her grandmother. Jadranka began crocheting with YouTube lessons when her son Kosta was born, she decided to crochet him a cap.
The two had a great staff surrounding them throughout the effort, planning their relaxation breaks, organising and encouraging their food and drink. Family and friends also helped maintain moral standards.
Largest crochet square
The largest crochet square measuring 121.81 square metres (1,311.21 square ft) was designed by Stephen Duneier on 14 May 2016. Stephen is from Santa Barbara, California, USA.
Stephen created the crochet square as part of a large scale art installation. It took him two years, seven months, and seventeen days to create the massive crochet square.
Longest chain of crochet bunting
On 8 July 2018, Debby Nijenhuis, De Nije Stichting and Nicole van der Woning (all from Netherlands) accomplished their longest bunching chain of 11.97 km (7.43 miles) at Enschede, Overijssel, Netherlands.
De Nije Stichting is a cancer support centre. This record attempt was organised to celebrate the centre's 10th birthday.
Largest display of crocheted Christmas decorations
Mother India's Crochet Queens (India) at SRM University, Chennai, India, exhibited 66,158 crocheted Christmas decorations on September 15, 2019.
Different facets of Christ's life and objects of ornament used at Christmas were displayed here.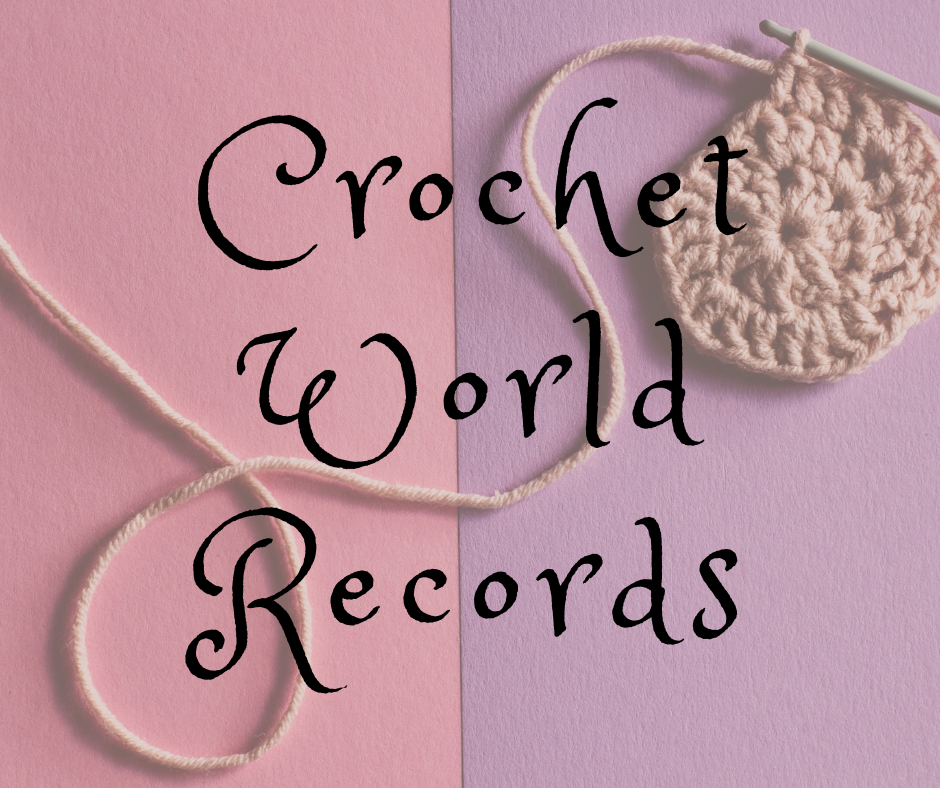 Read our other blogpost