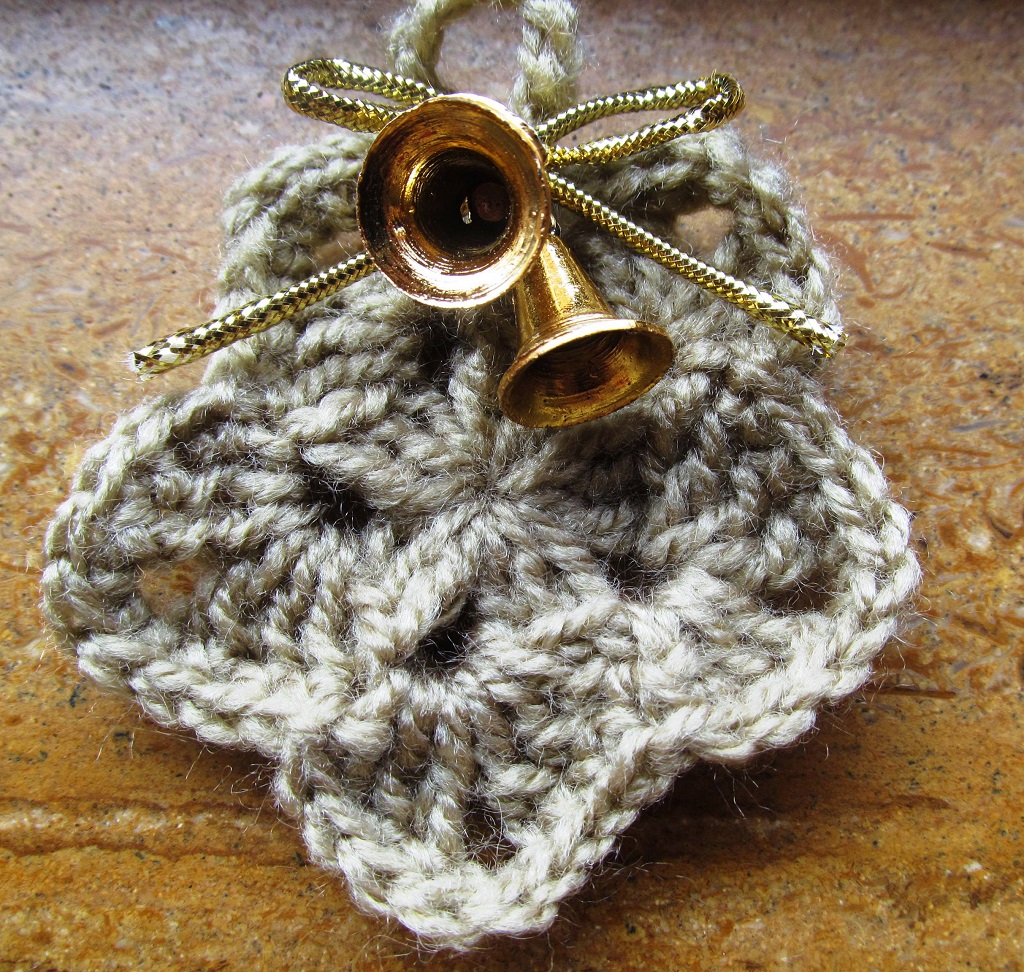 Discover a simple technique to crochet a star. These simple crochet stars are a free pattern that makes a fun and easy holiday project! Use them as ornaments on your tree or as decorations and appliques any time of year.
In this post we are are sharing the pattern and details which will help you to make your own crochet star.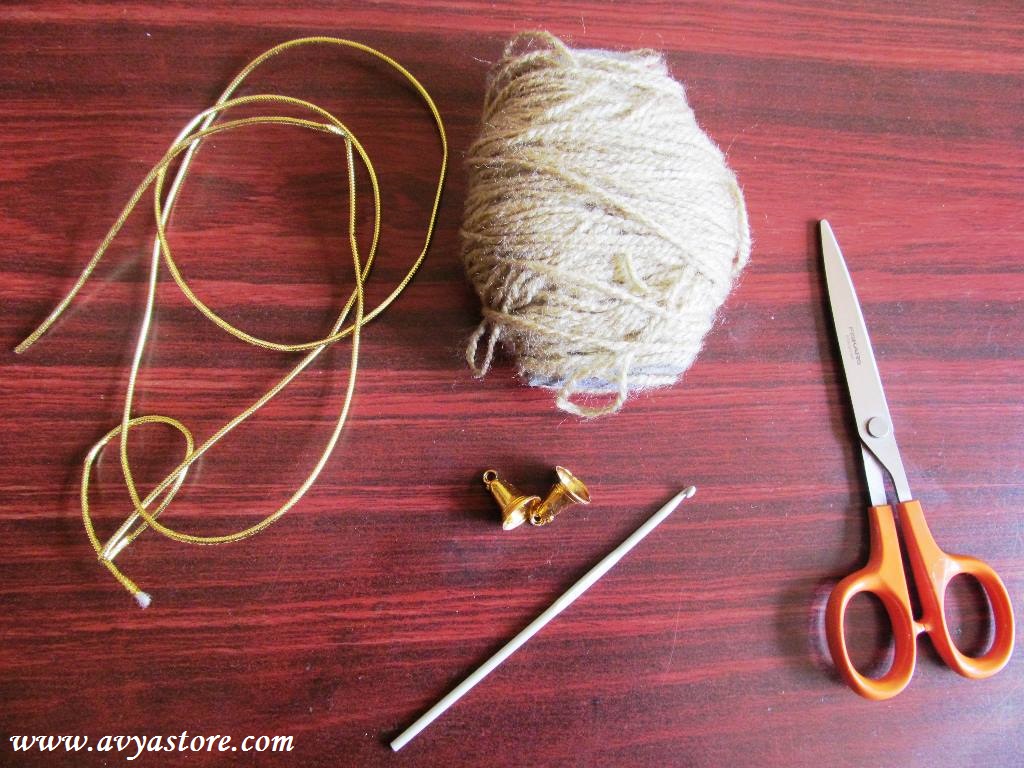 Material Required:
Worsted Yarn of your choice.
3.5 mm hook (I have used Pony 3.5 mm hook)
Sewing needle to fasten the ends.
Decoration
Abbreviations
sc – single crochet
ch – chain
dc- double crochet
sl st – slip stitch
sp – space
sk- skip
HOW TO CROCHET A STAR: FREE TUTORIAL
Foundation: Make a magic ring.
Round 1: Ch 3 (counts as 1 dc here and throughout), 2 dc, ch3, *3 dc, chain  3. Repeat from * 3 times for a total of 5 dc clusters. Join with sl st to top of starting chain.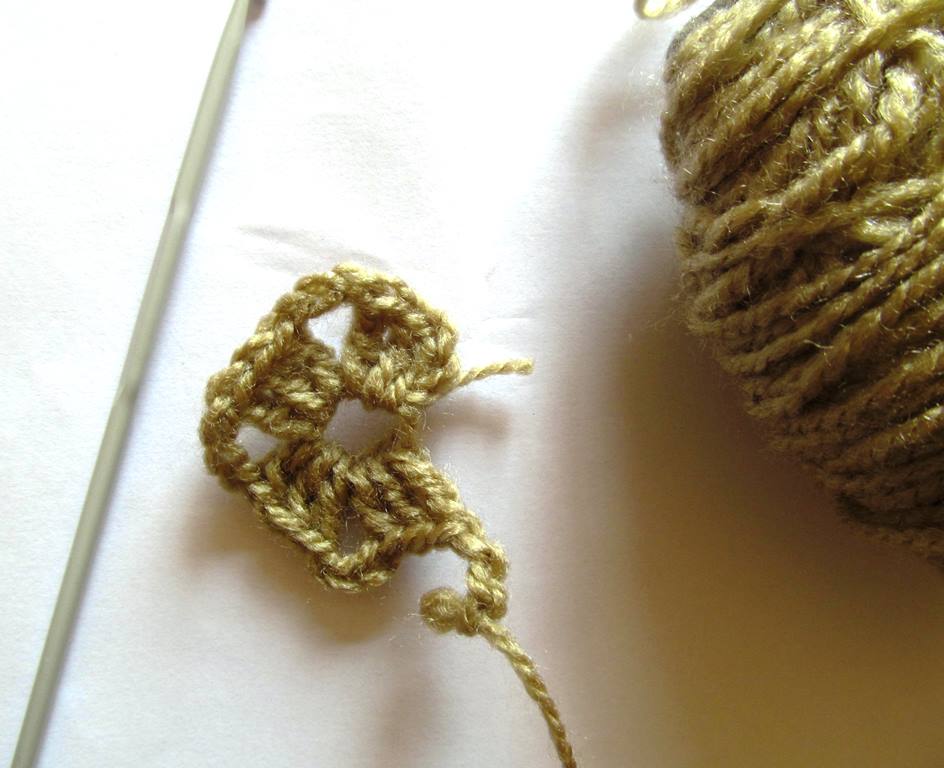 Round 2: Skip 3 and 3 dc and ch 3, 2 dc, ch 3, 3dc, join in the next 3 ch space with sc, next 3dc, ch3, 3dc, repeat this for another 3 times. Join with sl st.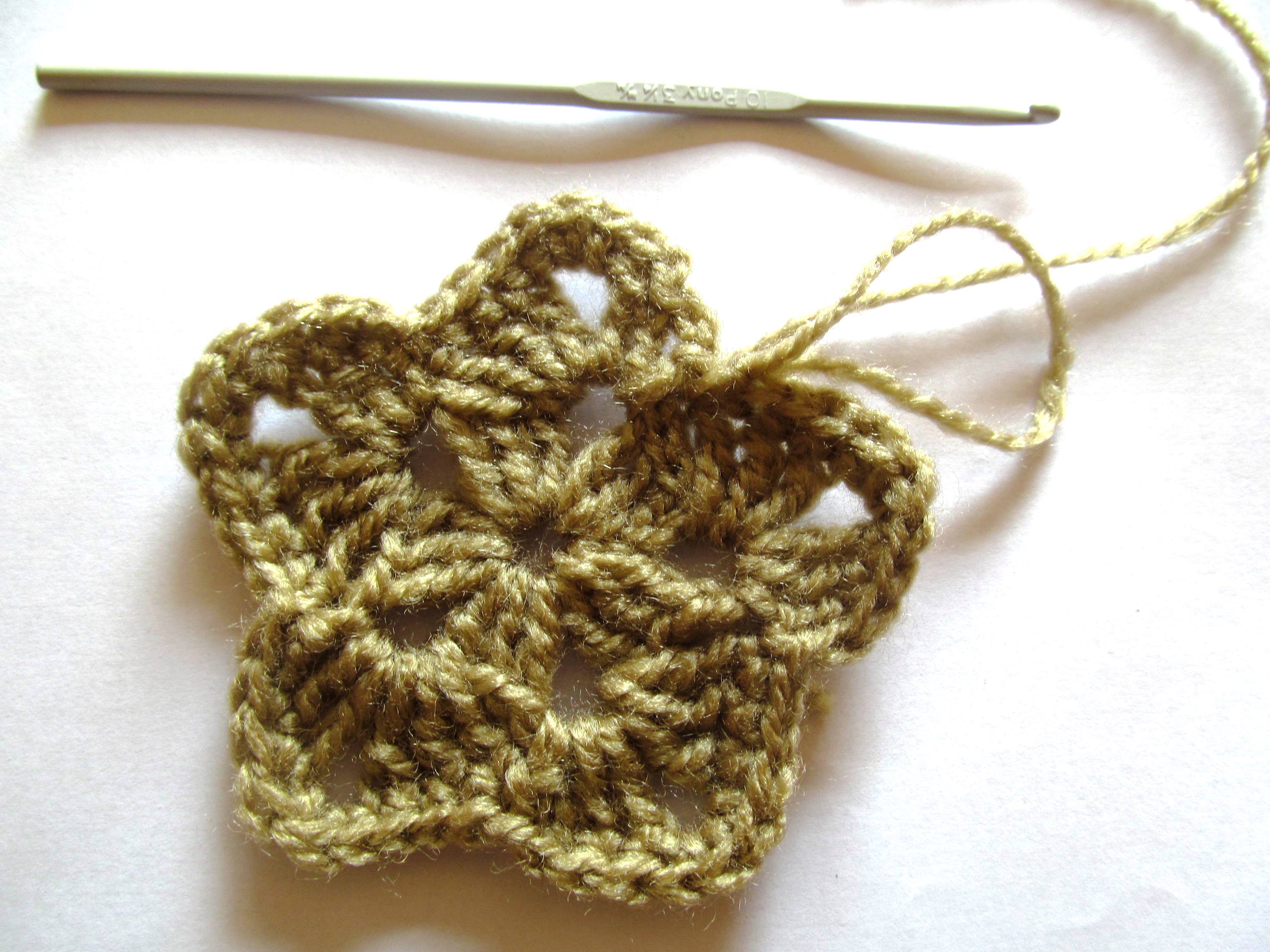 Round 3: Sc in all the round 2 stitches in order to give a bordered look.
Tighten up your first tail end so that your magic loop closes up tightly. Weave in both your tail ends.
Decorate the star with accessories.
If you want to really firm up your stars for a hanging decoration or garland, spray with fabric stiffener while pinned out and leave to dry.
 Chart/diagram for the crochet star pattern.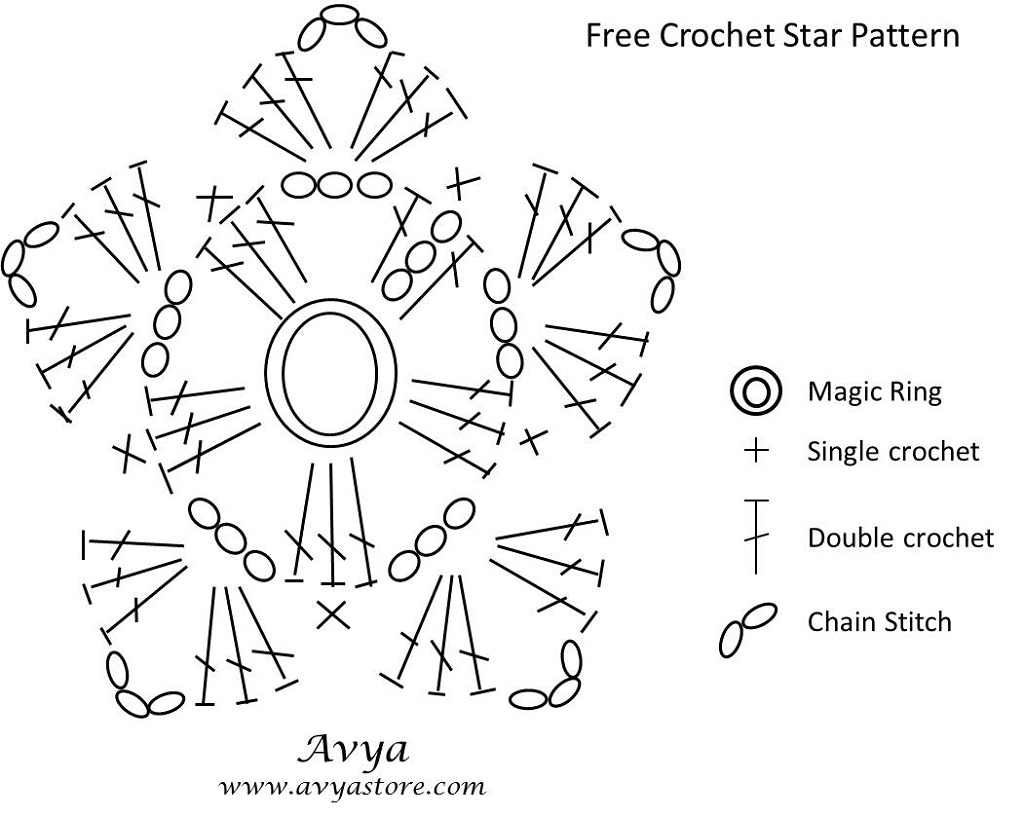 I hope you enjoyed this Crochet Star Pattern.
Do share your work or view in the comment column.
Also visit our social sites
Facebook page –  facebook.com/avyacrochet/
Twitter page @avyahandmade
Pinterest – @avyahandmade
Kindly like and share. Happy Crocheting