How to crochet Yellow Bell Flowers. Free Pattern and Instructions by Avyastore.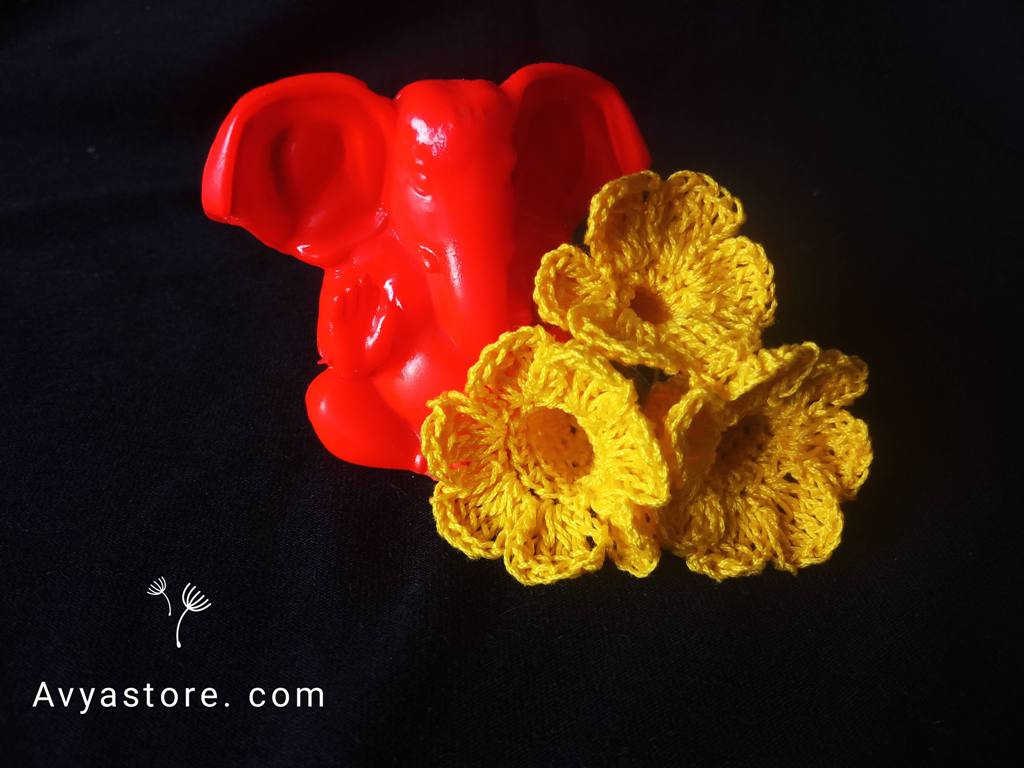 Bright Yellow, 2 inches long with trumpet shape. Hangs in showy clusters at the branch tips, bending the twigs into arches with their weight, hence the name Yellow Bells.
The Yellow bells symbolize bonds of friendship, spreading happiness and joy. The yellow colour evokes success and pride.
Today's pattern is a beginners project. Simple stitches; flower design works in the round. I recommend thin Lace threads to get the perfect look.
List of Materials and Supply required to make the Yellow Bellflower.
For the flower
2ply cotton lace thread #20
1.0 mm steel hook
 Scissors
Tapestry needle for weaving in ends.
For the flower stem
0.4 mm craft wire.
2ply polyester light green thread.
Craft Glue.
Bending Plier.
Stitch guide and Special stitch instructions
sl st = Slip Stitch.
ch = Chain.
hdc = half double crochet
tr = Treble Crochet.
Read More on crochet abbreviations
Complete Guide to Crochet Abbreviations & Terms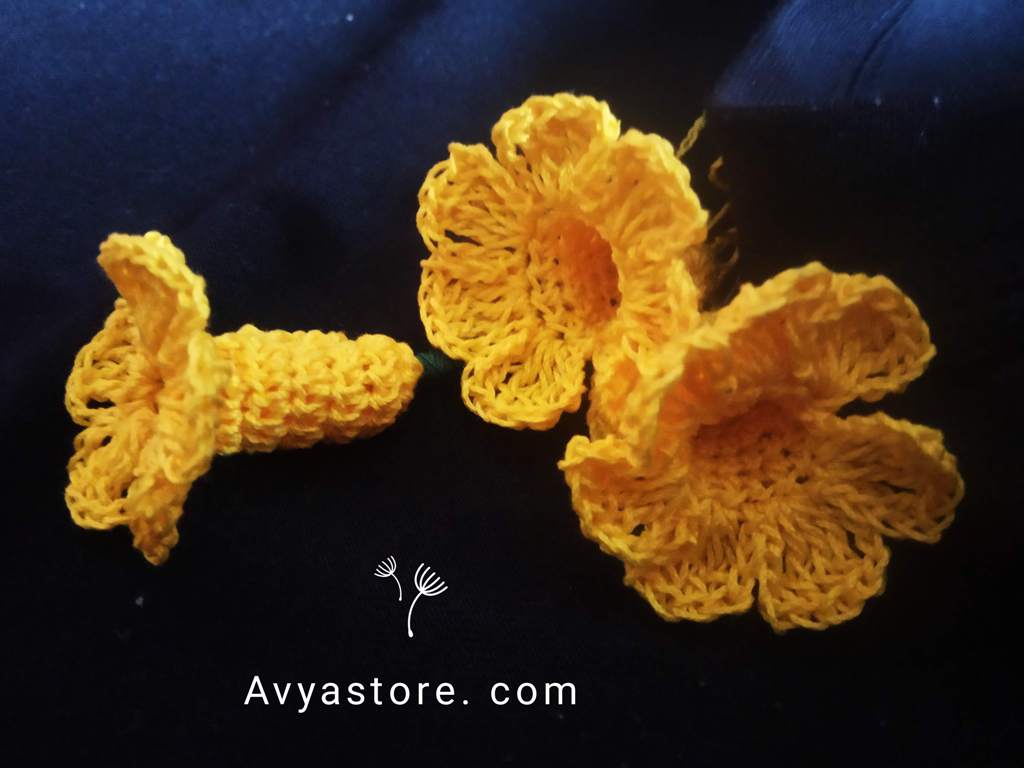 Instruction for making the Crochet Yellow Bellflower
How to make the Yellow Bellflower
To start to make a magic ring.
Round 1 
In the magic ring:
ch2, consider as hdc
Make hdc11, sl st.
Round 2
ch2, hdc11, sl st.
Round 3
ch2, hdc11, sl st.
Round 4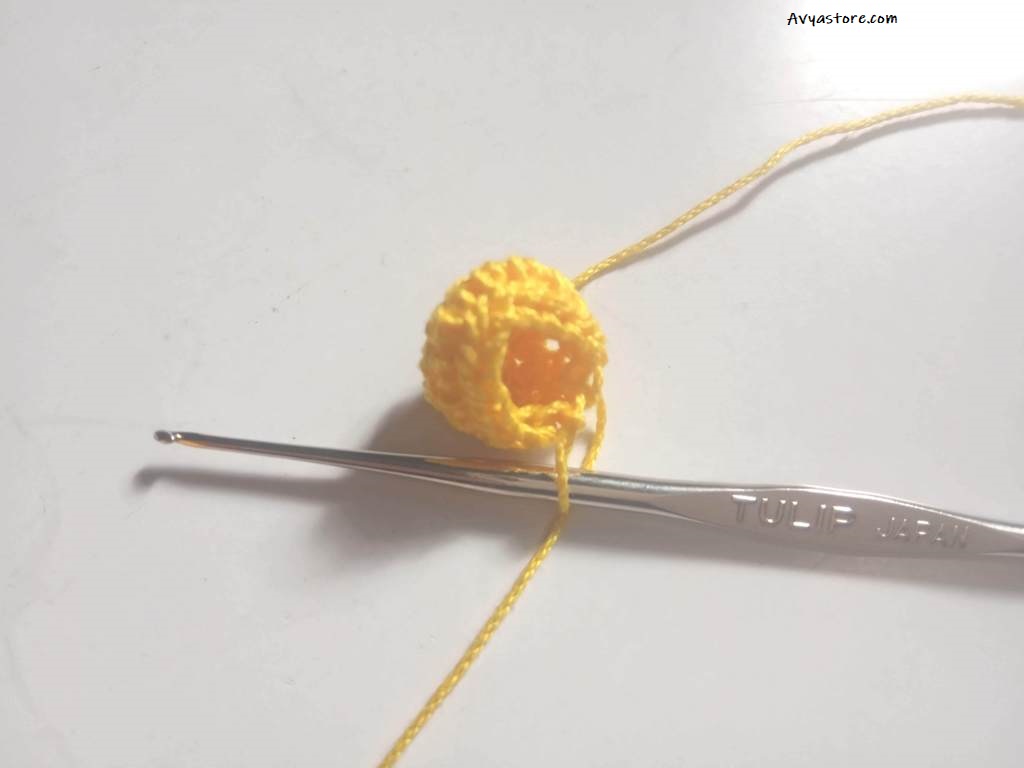 ch2, hdc11, sl st.
Round 5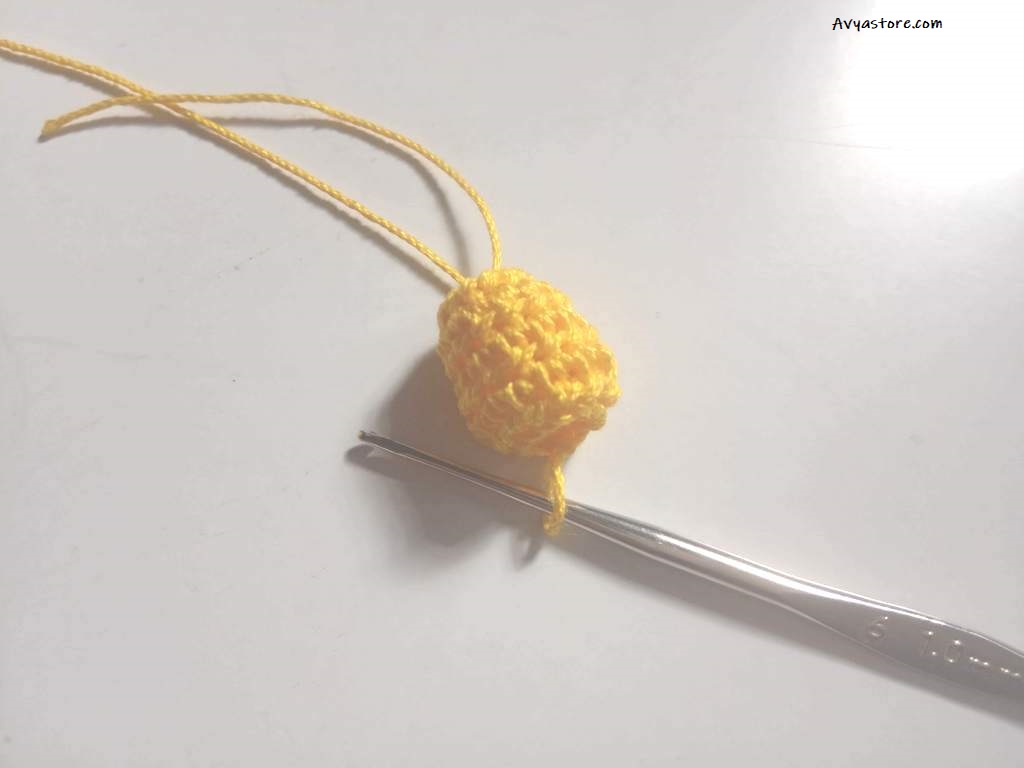 ch2, hdc11, sl st.
Round 6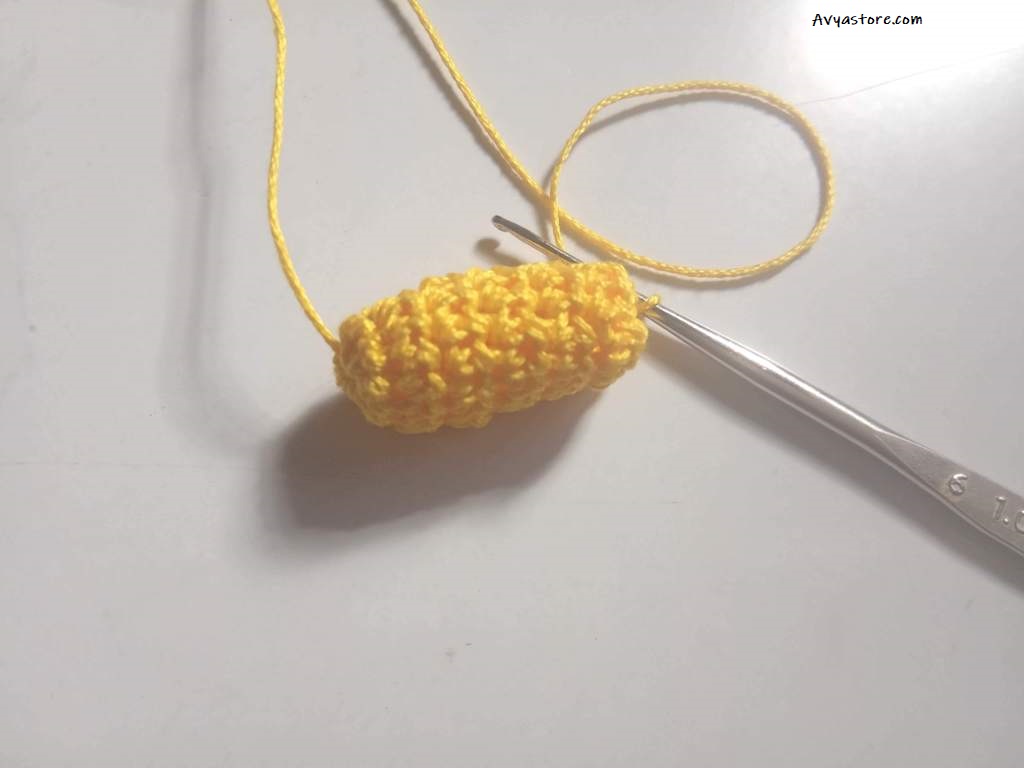 ch2, hdc11, sl st.
End of the round six there will be hdc12.
Round 7
ch4,consider as tr
In next tr4, ch4, sl st in the next
Repeat (ch4, tr4, ch4) five times.
After completion, you get six petals
Use tight stitches will making the flower. Pull the yarn tightly after finishing, weave the ends.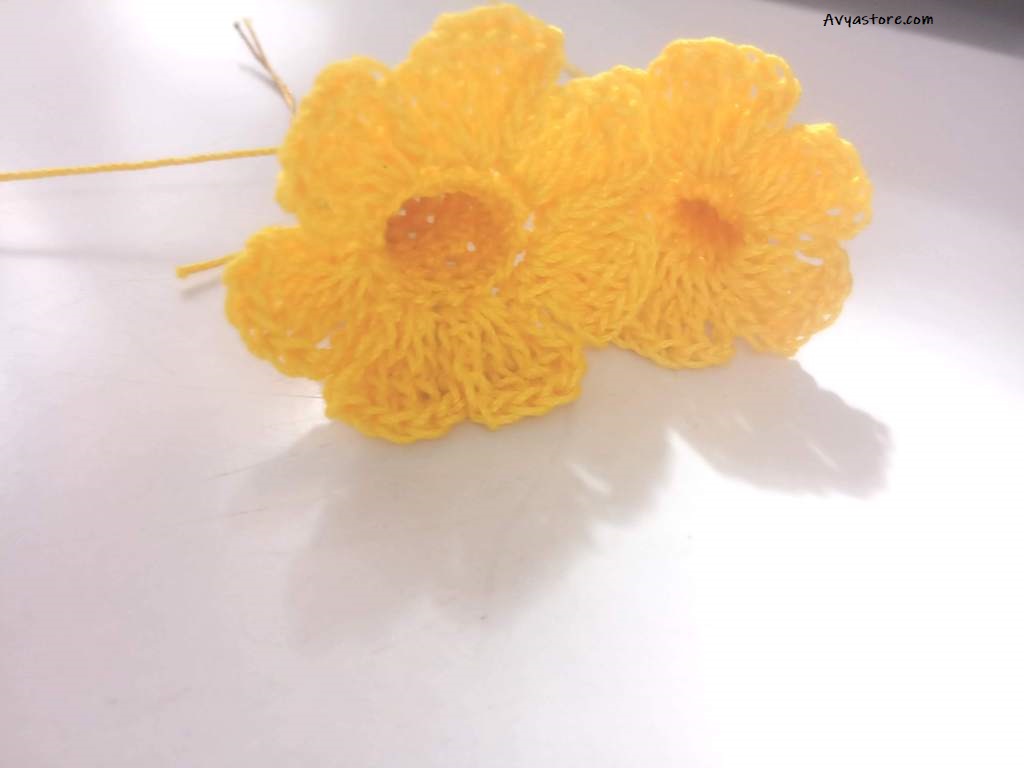 To make a seven petal flower in the round 1 make 14 hdc and repeat above steps.
To make the stem of the Yellow Bell.
Take 5 inches of 0.4mm wire, bend it equally, pass it through the centre of the magic ring, use a Bending Plier to fix the wire.
Coat the wire with desired green polyester thread.
Repeat the above process for all the flowers.
Cut the leftover thread and wire.
Few ideas to use the Yellow Bellflowers for the following:
Make plenty of the yellow bellflowers with wired stems, join in clusters of five. These stem clusters make pretty bouquets. Perfect for home decor.
Enhance your beachwear with the garlands made from these flowers.
Add some of these flowers to your little toddler's hair accessories, dress, shoes, etc.
The pattern is free for personal use. You can make and sell products using this pattern. Like and Share the post request you do not copy-paste the write-up, instructions or photo images. Do give credits to my website in case of sharing the blog post.
Other Free Patterns on Crochet Flowers
Flower Applique – Free Crochet Pattern & Instructions
How to Crochet Laurentia Flowers – Free Tutorial
How to Crochet Verbena Flowers – Free Tutorial