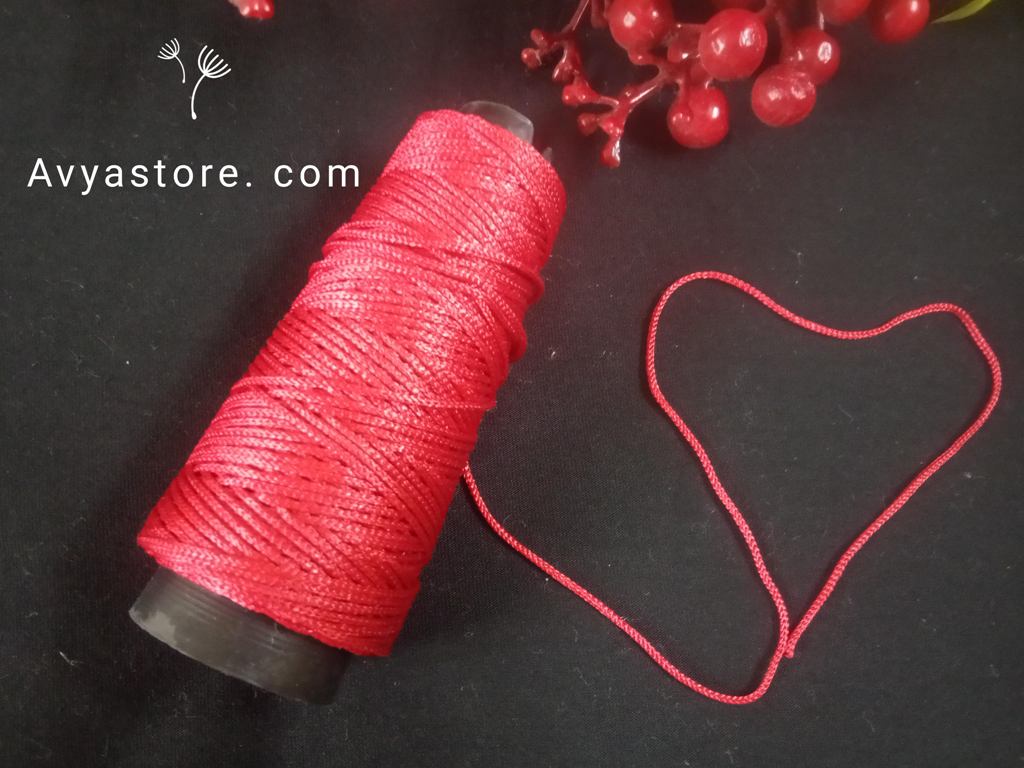 Nylon Cord lightweight, vibrant, lustrous and durable; over the years the nylon cord yarn has gained popularity and wide use in different craft and art forms.
The Nylon Cord is a round-shaped cord made from nylon that is braided, not twisted. It is known as nylon braided cord or popularly knows as Chinese Knotting Cord.  
In this article, we will learn about the Nylon cord, its uses, where to purchase in India and its prices.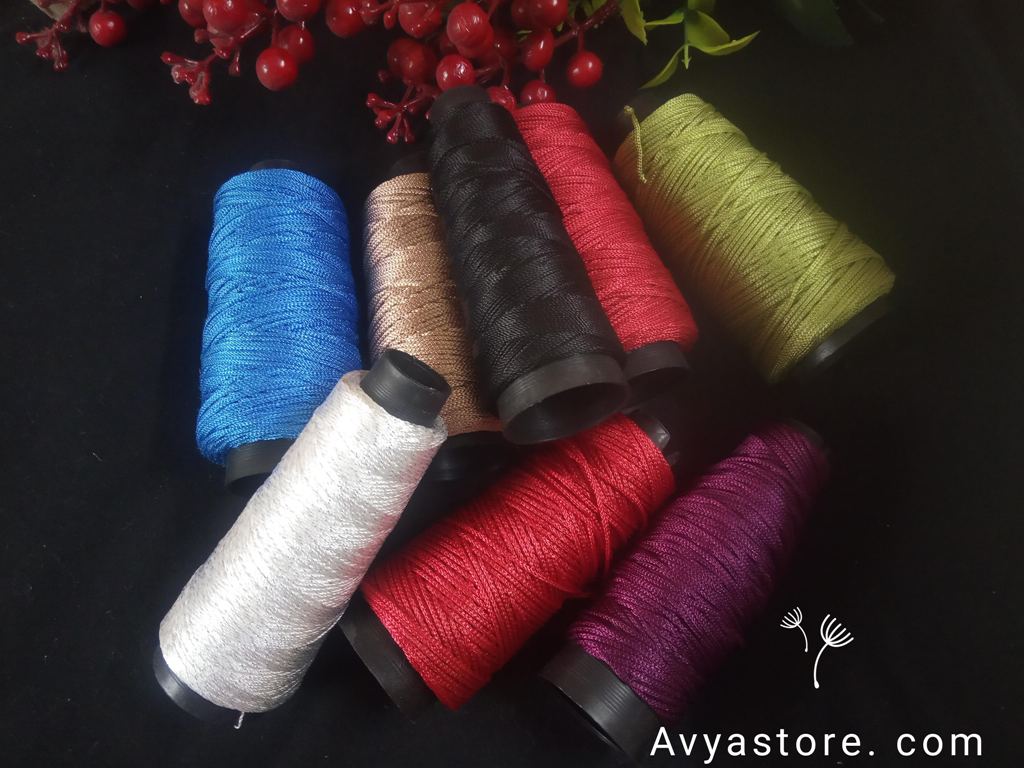 All about Nylon Cord:
The cord is made with Nylon materials.

A core cord runs through the centre gives the cord its stiffness and maintain its round shape.

It has a strong grip, holds the knots tightly.

The cords are non-stretchy, rigid in nature that gives the cord its flexibility. 

The Nylon Cords can bend in any shape without losing its form.

The cords are bright and are durable.

Nylon cords do not burn but melt, one can avoid the use of glue.

Size range from 0.4mm to 3.0 mm.

Ply ranges from 2 to 6 ply.

Where can I find in India:
Nylon Thread is easily available in craft supply stores, local yarn retailer, etc. Online stores like Amazon, Flipkart, Embroidery Material. Com offers wide colour varieties with good pricing and discounts.
Price 
–
The cord is available in bundles or cones, accordingly, the price varies. The cord yarn is very cheap locally with much variety in sizes and colours in compairism to online shopping. The price ranges from Rs. 35 to Rs. 45/- depending on the meterage and ply.

Wash Care – 
To give a long shelf life to the items it is recommending to wash the items with mild soap. 
Do not wash the items in the washing machine, dry in natural light.
Avoid using high heated iron or strong beaches.

Uses –
Topmost use of nylon cords is for micro macrame. 

The nylon cord is the key material for making the Shamballa bracelets; a traditional Chinese art form using the square knotting technique.

The key ingredient for jewellery making, bead crochet, knitting, bead weaving, tatting and more. 

The Nylon cord is utilise in making crochet bags, clothes, purses, etc. 

Other uses of the Nylon cord include wind chimes and book bindings.
Read other yarn reviews
Yarn Review – Anchor Mercerised Knitting Cotton