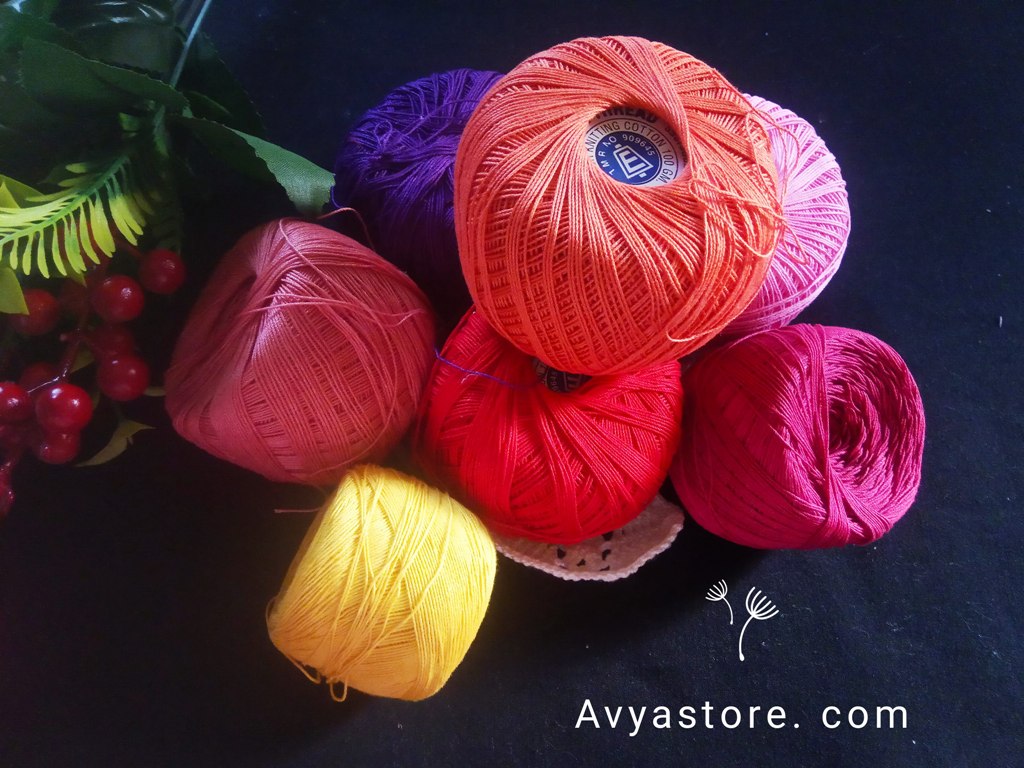 Shilpa Threads are fast colour knitting cotton yarns, available only in local stores in many parts of India.
A few years back, during my visit to Mumbai, I made some purchase of the Shilpa Threads. The price is very reasonable if purchased in bulk.
Company Background
Dalip Enterprises is a company based in Noida, Delhi. The company started in the tear 1980, manufacturing all sorts of embroidery, zari and crochet threads. The threads manufactured are supplied to major cities in India.
Where can I find Shilpa Threads in India
?
Local Stores in many parts of India keep Shipa threads. The Shilpa threads are sold in bulk or as wholesale boxes. Online you can purchase from IndiaMART.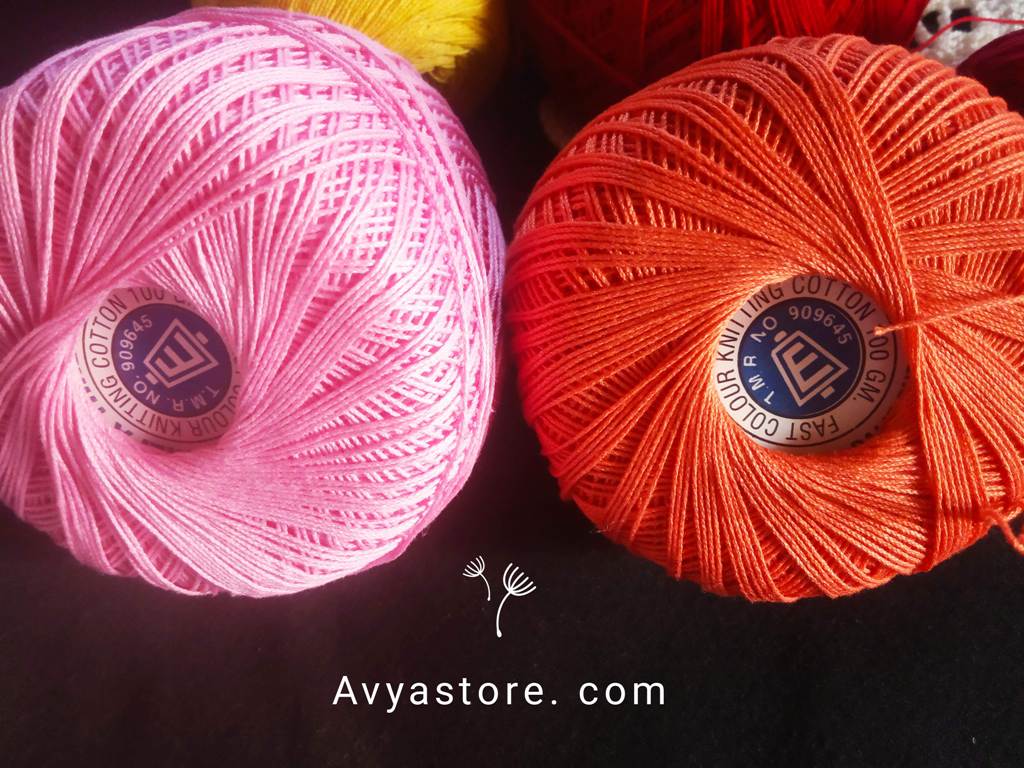 All about Shilpa Threads:
Shilpa Thread is available as a single ball or pack of four.

More than 25 colour options are available. 

Other varieties of multi-shaded thread, coloured zari varieties are sold in many stores.

There are three size option -20 grams, 50 grams and 100 grams.

Yarn is 100% cotton. 

Recommended hook size – 1.00 to 1.25 for 2ply and 1.5 to 1.75 for 3ply. 

The company provides two options: 
Art No.622 No.20 (2ply)

Art V-816 No.16 (3ply)
The yarn quality is good, soft except few shades are dull, and hard to work.
Price – Purchasing in bulk is best.  
Each ball price is Rs.100/-. Available in a set of 4 in a box and price ranges from Rs. 350/- to Rs.400/- per box.
Wash Care 
Few shades leave colour, recommended handwashing.

Use mild iron.

Avoid tumble dry in the washing machine.

Already bleached can cause recreations. 

Avoid using solvents like trichloroethylene.

Dry in the shade.
Looking for yarns manufactured in India, the Shilpa threads are good options. The Shilpa threads are budget-friendly and available in many local stores. If you are a beginner and want to make lace dollies the Shilpa threads is a good option. 
The reviews in regards to Shipa thread are my personal views. The yarn is brought by me and not sponsored.
Read Yarn Reviews
Yarn Review – Anchor Mercerised Knitting Cotton
Yarn Review – Hobby India Crochet Thread