Hobby India Crochet Thread Yarn Review by Avyastore.com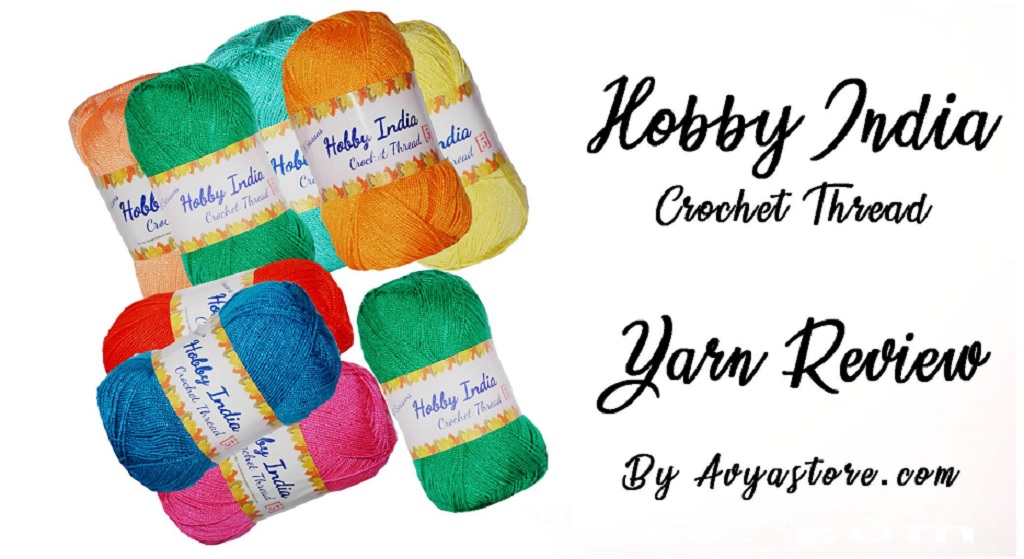 Hobby India Crochet Threads are famous for their colours and softness. The brand is owned by Ganga Acrowools Limited. The Hobby India Threads are available in stunning colour shades of colours with a silky pearl lustre. 
Hobby India Crochet thread is an all-season yarn. A 2ply loosely cabled having the thickness of Anchor Knitting Cotton.
Company Background
Famous name in India, Ganga Acrowools Limited is a yarn manufacturing company based in Punjab. The company is having six decades of manufacturing yarns experience. Presently exports yarns to over 30 countries. Equipped with high technology machinery and the company focuses on quality and softness.
Where can I find the Hobby India Crochet Threads
 in India:
Local Stores in many parts of India keep Hobby India crochet threads. Online stores like Pradhan Embroidery Store, Magic Needles, Amazon, Flipkart, offers wide colour varieties.
All about Hobby India Crochet Threads: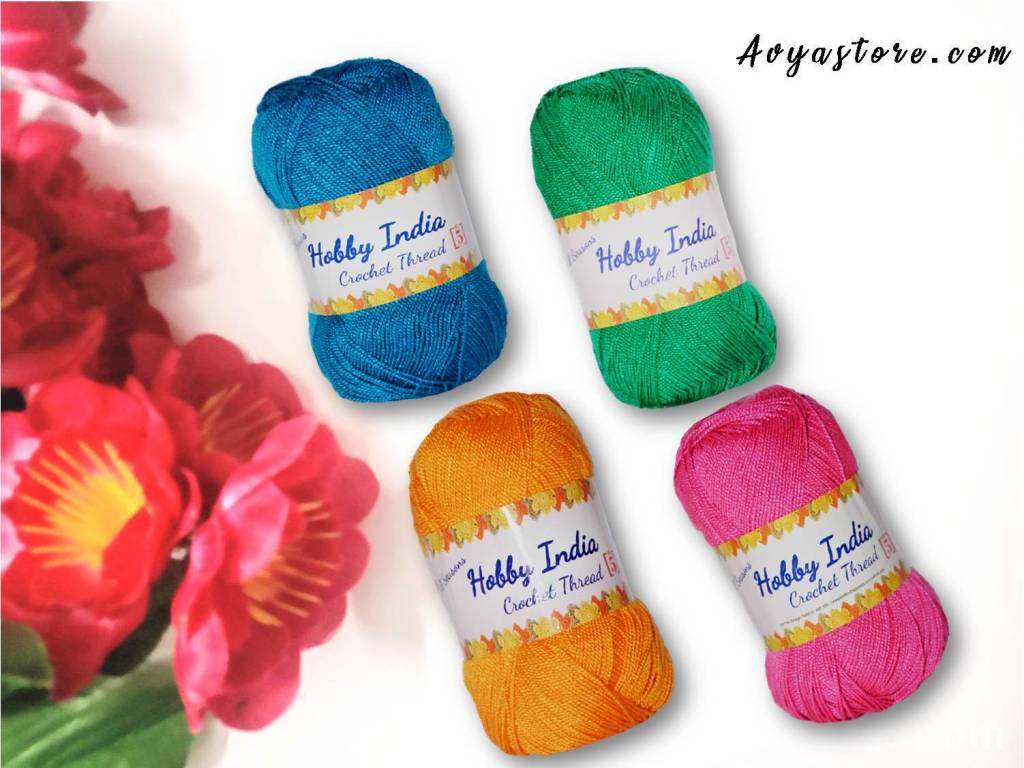 Hobby India Crochet Threads is available as a single ball or pack of three.
More than 20 colour options are available from dark to light. Mutlishaded thread varieties are available in the Hobby India Threads.
Size of each yarn ball:
Length – 400 metre

Thickness – 2ply

Weight = 100 grams

Hook size recommendation – 1.75 to 2.25 mm
Yarn is 100% Acrylic, soft, easy on the hook. 
Price – Varies on each e-store,
Price ranges from Rs. 60 to Rs. 80/-. The shipping charges are extra.
Local Markets sell it for Rs 55/- to Rs. 60/-
Wash Care 
Preferred hand wash

Avoid using iron

Not recommended for tumble dry in the washing machine.

Do not bleach

Dry clean for long life.

Avoid using solvents like trichloroethylene.

Dry in the shade.
If you are a beginner and want to learn any form of crochet learning the thread is great to use. The yarn is useful for making cardigans, pullovers, shawls, etc. The yarn is a little bulky to make dollies or lace varieties. It has a good stretch one can make bunny caps for kids. Hobby India is budget-friendly and readily available in India.
The reviews in regards to Hobby India Crochet thread are my personal views. The yarn is brought by me and not sponsored.
Read our popular articles
All you need to know about Fibers used for crochet.
Read our other review on Nako Minis