Yarn Review of Nako Mini by Avyastore.com
Last week I did some online search on purchasing yarn from the e-stores, so happy I got a great deal from the Pony Craft Store, they were offering a sale on various products.  While placing the order; came across the Nako yarns, this is a brand I wanted to buy for long. Got my shipment delivered yesterday and thought to share my reviews on the Nako Mini.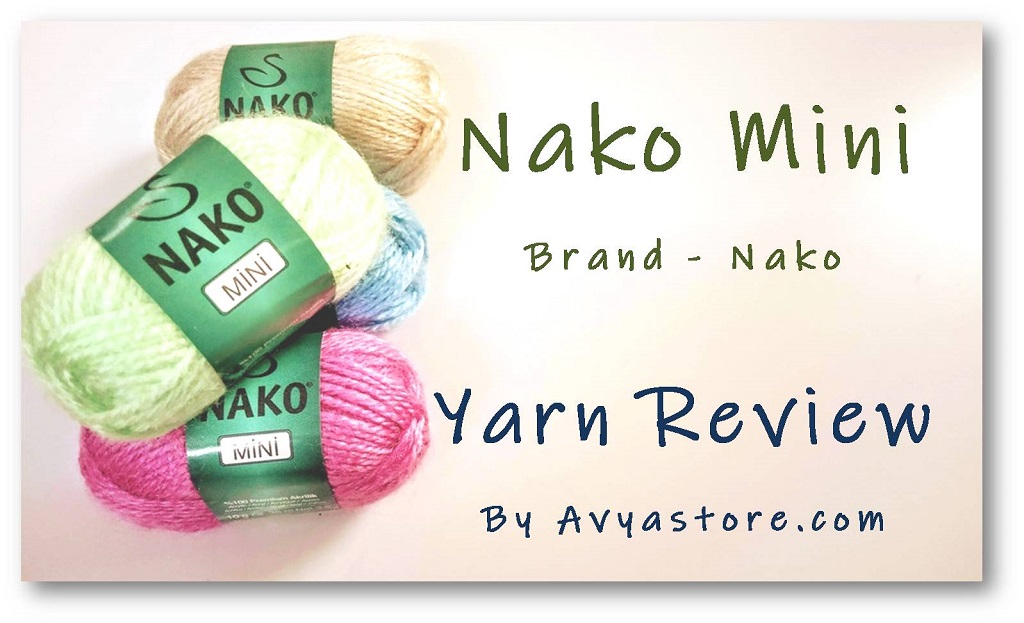 Company Background
Nako yarn is one of the best quality yarn. Nako Hand Knitting Yarns own the Nako yarn brand and manufactured in the
Ormo Mills. The company established in the year 1962, in Istanbul, Turkey. Forty different types of yarn qualities are made by the company and shipped worldwide.
Where can I find the Nako Yarns in India:
Local Stores in Mumbai, Bangalore keep few qualities of the Nako yarns. Online stores like Pony Craft Store, Magic Needles, Embroidery Material. Com keeps some varieties of the Nako yarns.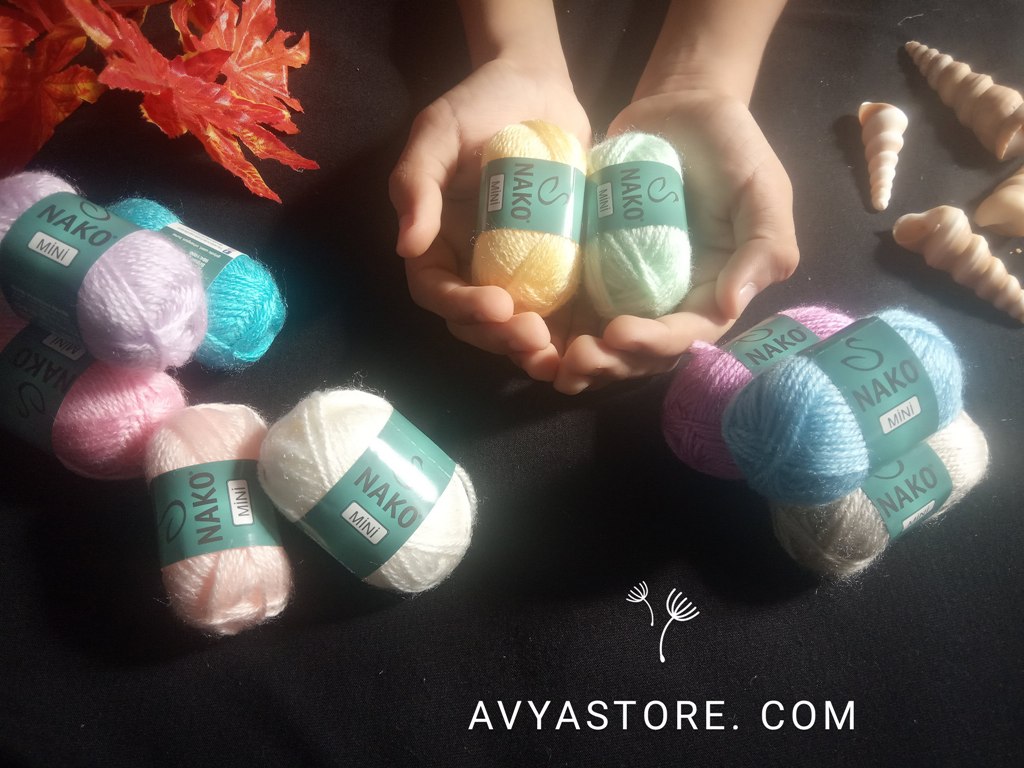 All about Nako Minis:
Nako Mini comes in a pack of 10.
Colours – Three packing varieties are available Pastel, Light and Dark Colours, each pack has ten colours.
Size of each yarn ball:
Length – 7 cm
Width – 3.5 cm
Weight = 10 grams
Yarn Ball is 36 meters long.
Hook size recommendation  – 3.5 to 4.5 mm
Stitch Information – 10 X 10 cm measures, 34 rows, 26 stitches.
Yarn is 100% Anti Pill Acrylic, soft, easy on the hook.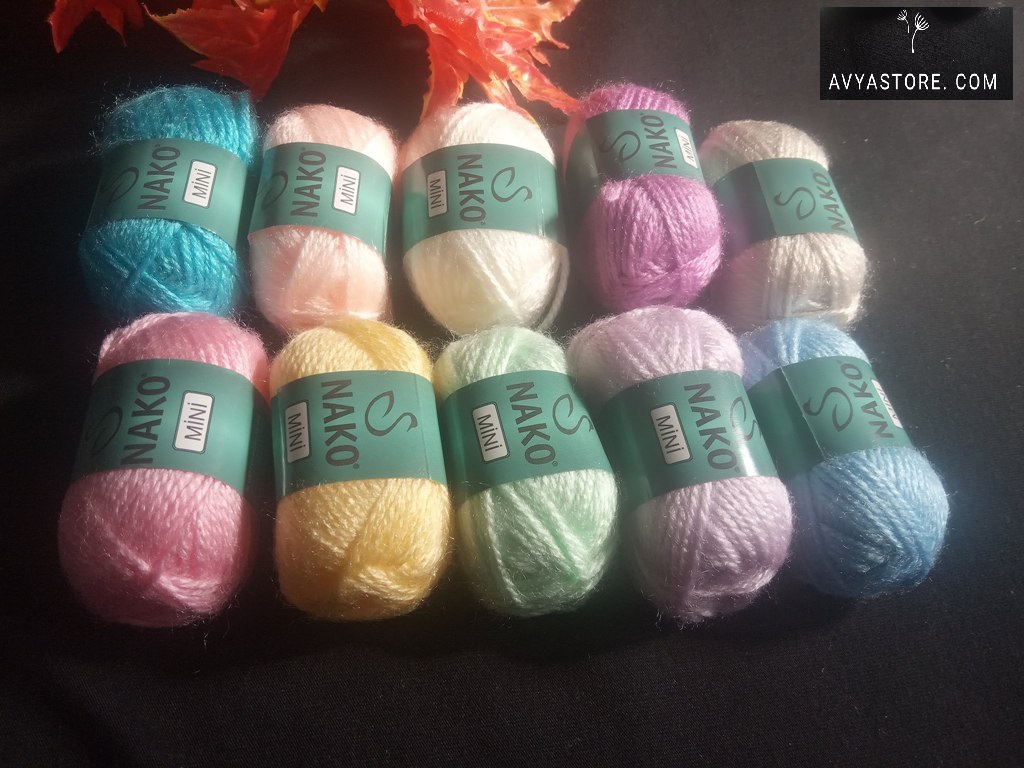 Price – Varies on each e-store,
Pony Craft store the cost is Rs. 325/-, I brought the yarn for a lesser price due to the sale.
Embroidery Material. Com the cost is Rs. 449/-
The above prices do not include shipping cost and change as the e-store offers.
Local Markets sell it for Rs 400/- to Rs. 450/-
Wash Care Nako Mini
To be hand wash, with room temperature water.
Use medium-hot iron.
Avoid tumble dry in the washing machine.
The yarn cannot be bleached.
Dry clean for long life.
Avoid using a chemical like trichloroethylene.
Nako yarn is popular in the knitter's community for its softness, beautiful array of colours, and many quality options. The Nako mini yarn is good to make small accessories. Want to try the brand, Nako mini is an option to start a small project.
The reviews in regards to Nako Mini are my personal views. The yarn is brought by me and not sponsored.
Read Our Post on Wool – Complete Guide