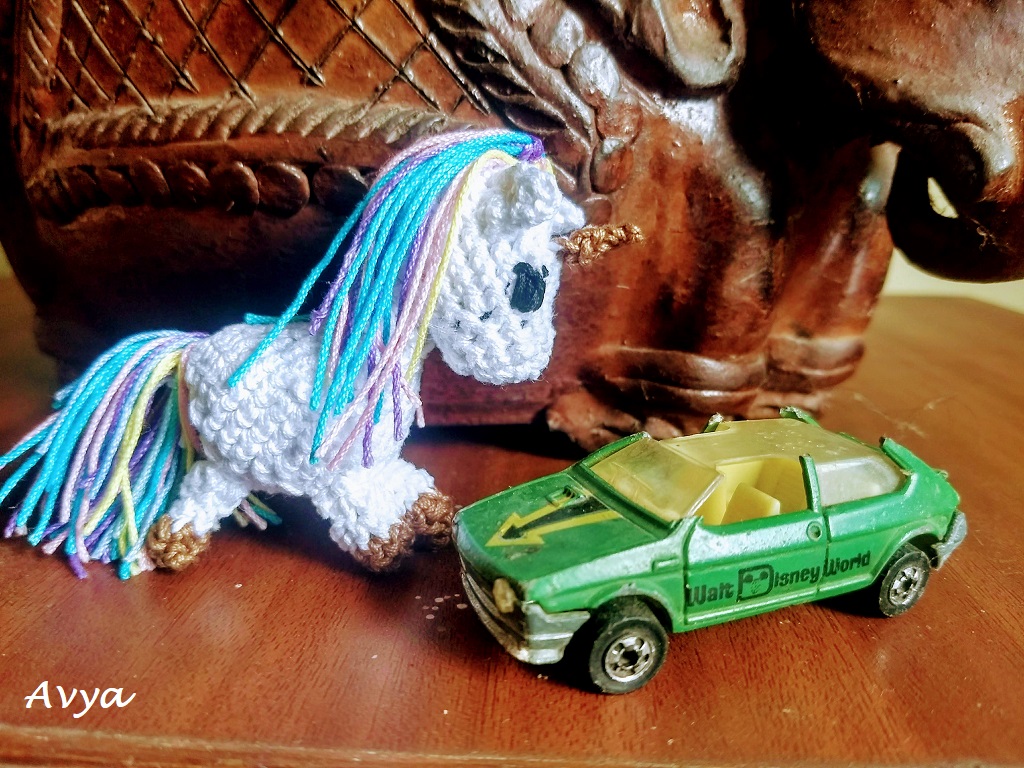 Amigurumi is a Japanese word that means dolls, either made from crochet or knitting. The trend of making amigurumi is been around a decades in Japan, but gained popularity in the West in the early 2000s. It has been growing in popularity  for creating tiny animals, favorite characters from movies and games, and adorable little dolls, etc.
Crocheted amigurumi have something to offer everyone, from a baby's fascination with textured stuffed animals to an adult's love of whimsical crocheted creatures.
Even though amigurumi seem popular online due to their presence in sites such as Etsy, Pinterest, and Ravelry, amigurumi is still a developing craft permeated and directly depending of emerging trends and popular culture
Technique
Amigurumi accessories are most commonly crochet, but can be knitted if one likes out of yarn or thread. Using the basic techniques of crochet (such as single crochet stitch (sc), double crochet (dc), invisible decrease (inv.dec)). Amigurumi can be worked as one piece or, more usually, in sections which are sewed or crocheted together. In crochet, amigurumi are typically worked in spiral rounds to prevent "striping", a typical feature of joining crochet rounds in a project.
Small gauge crochet hooks or knitting needles are typically used to achieve a tight gauge that does not allow the stuffing to show through the fabric. Stuffing can be  done with standard polyester, wool, cotton craft stuffing, but may be improvised from other materials. Wires, such as pipe cleaners or floral wire, canbe used to make the doll. Plastic pellets, glass pebbles, and even stones may be inserted beneath the stuffing to distribute weight at the bottom of the figure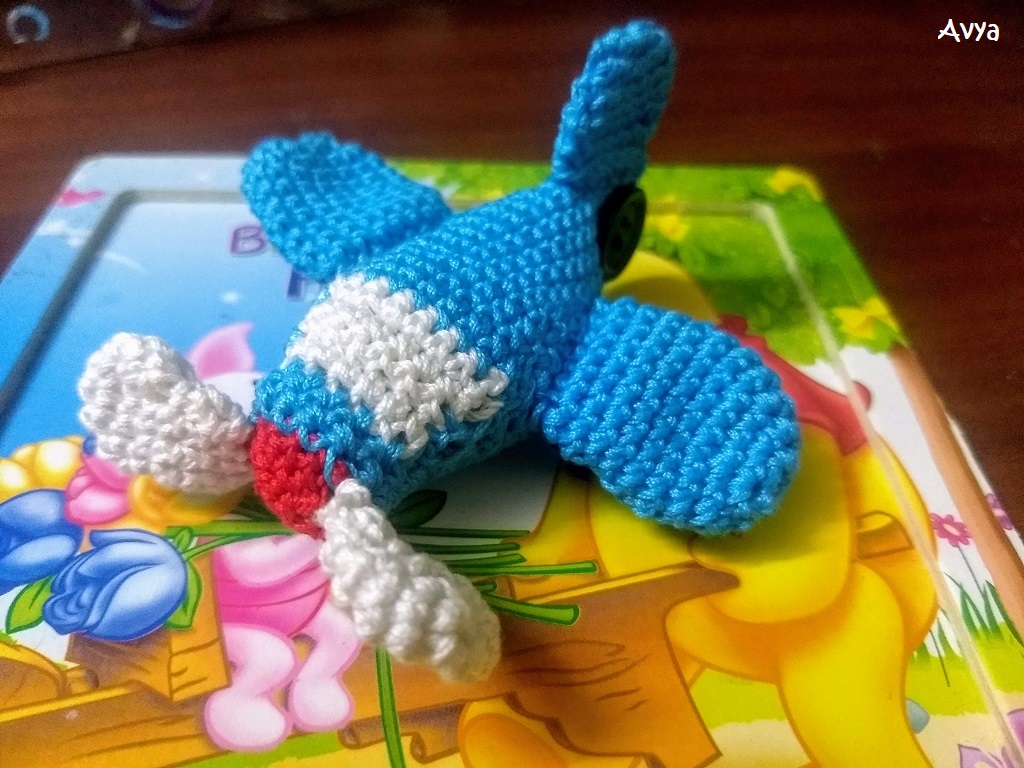 Amigurumi Yarn and Accessories
When you begin to create your favourite amigurumi characters, it helps to have a stock of lots of different colours in your stash. A selection of hooks is essential, and most amigurumi patterns call for small hooks: 2mm, 2.5mm, 3mm, 3.5mm and 4mm to create dense fabrics. Stitch markers are extremely helpful for colour changes and keeping track of where you are, some small scissors and tapestry needles for sewing up! Having a nice selection of different sized amigurumi eyes helps bring life to the creatures.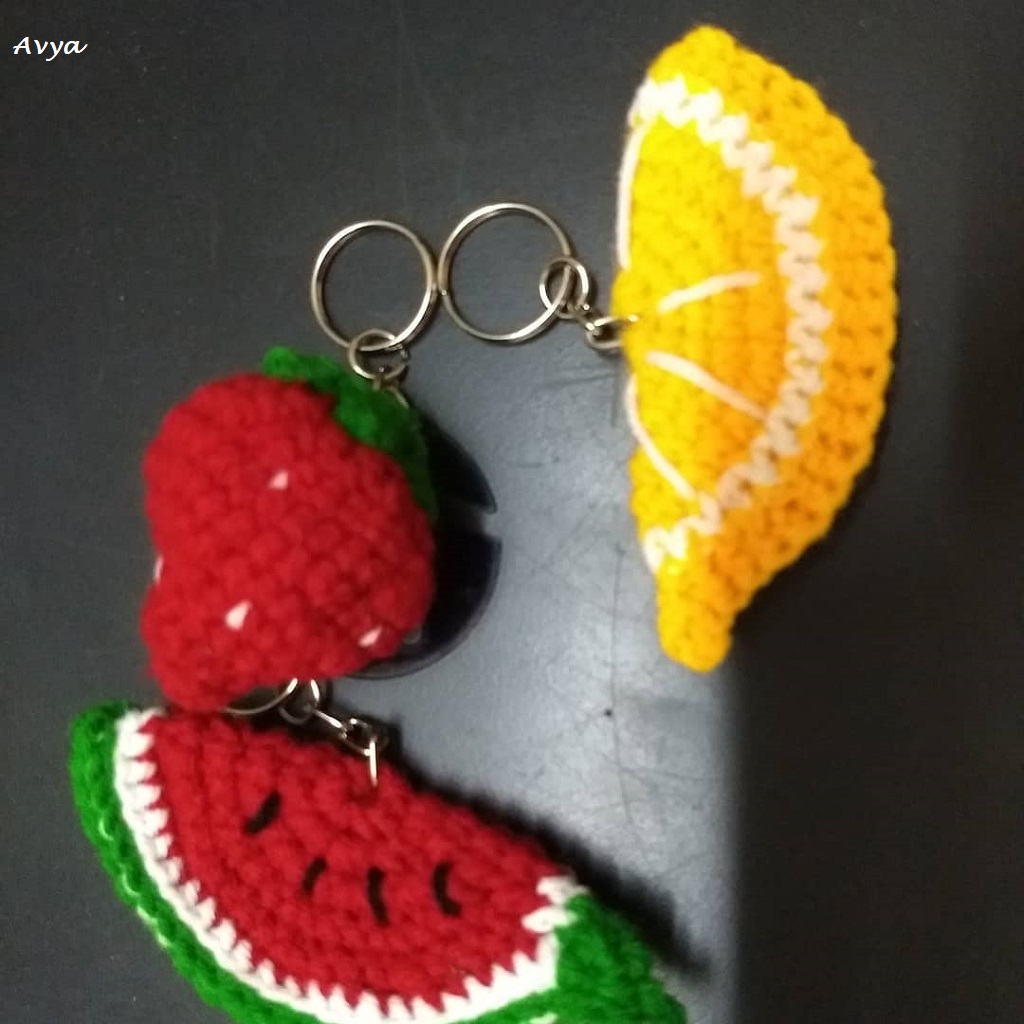 An Easy Project to Understand Amigurumi – The Bear Head Keychain: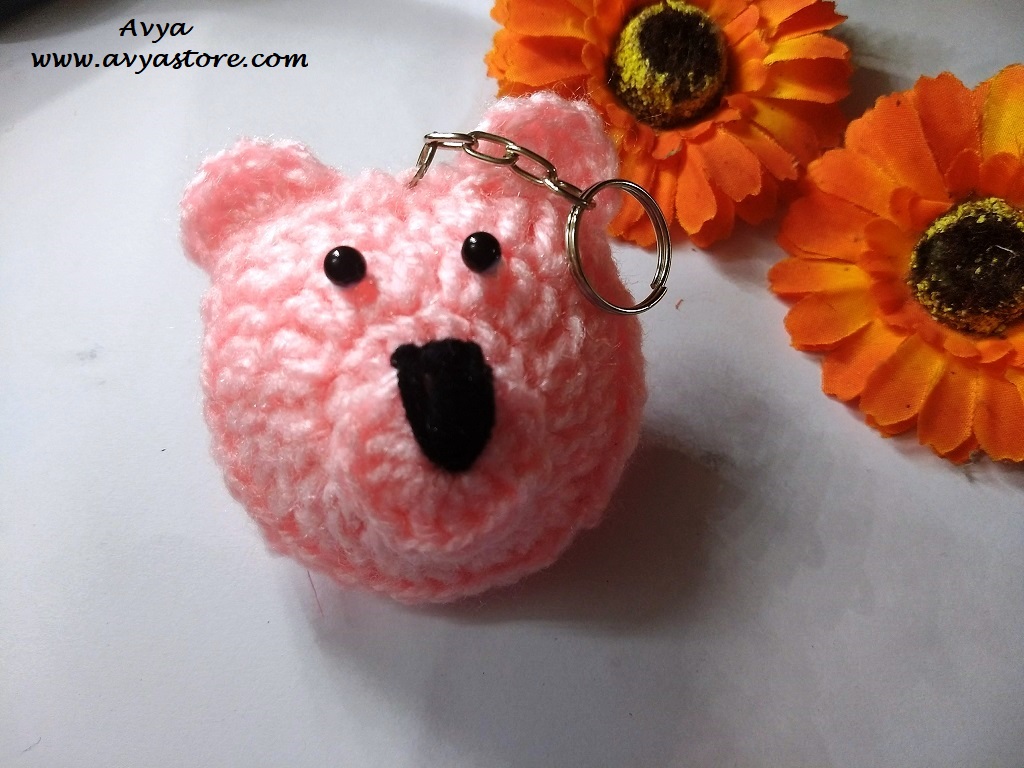 Crochet Abbreviations Used in This Pattern (The Bear Head Keychain):
Ch – Chain
Sc – Single Crochet
Sk – skip
Rep – repeat
Sp – space
Sl st – slip stitch
Dc – Double cochet
To know more about the various crochet abbreviations click the below link :
Material Required for The Bear Head Keychain – 
Stash Yarn Light Pink and Black.,
Crochet Hook,
Stuffing Fiber
Keychain Hook
Small scissors and tapestry needles
Instruction for the Bear Head Keychain: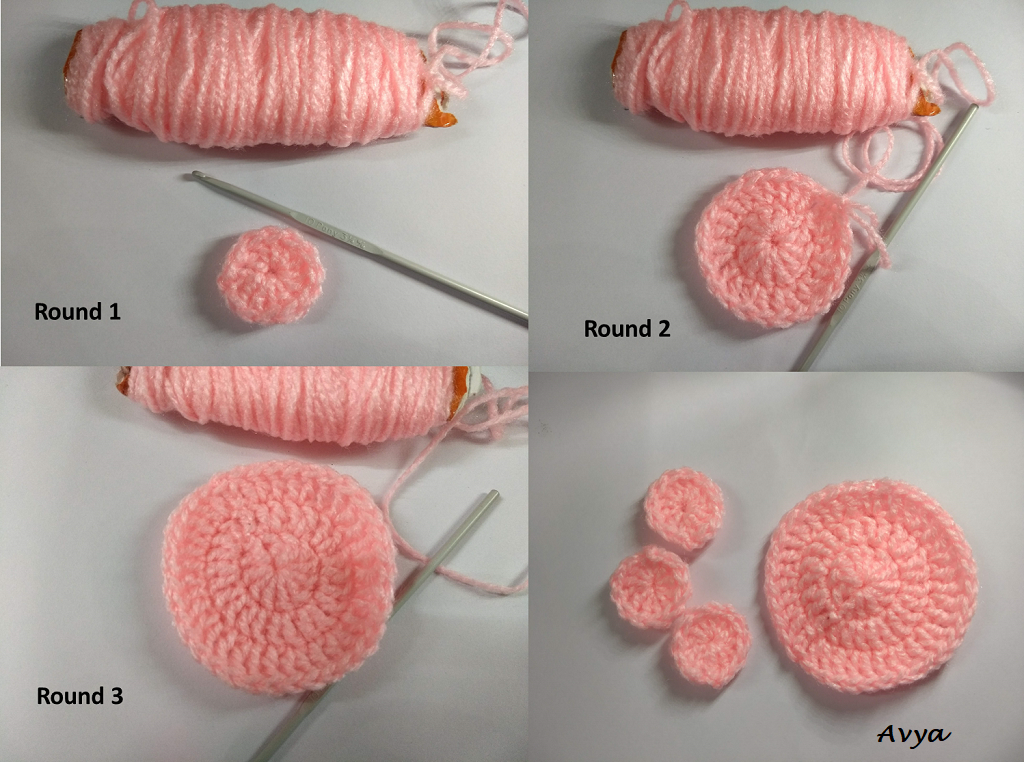 Make 2 pieces for each bear
Round 1 –
Start with a magic ring. Ch 3, 11 dc in the ring. Pull ring tight, sl st to top ch 3, (12 dc)
Round 2 –
Ch 3. 1 dc in sl st of round 1, (2 dc in the next dc) 11 times, sl st to top ch 3 (24 dc)
Round 3 –
Ch 3, 2 dc in next dc, (1 dc in next dc) 11 times. Sl st to top ch 3 (36 dc)
Fasten off.
Muzzle and Ears –
(Make 3 pieces of each for bear)
Start with a magic ring. Ch 3, 11 dc in the ring. Pull ring tight, sl st to top ch 3, (12 dc)
Fasten off leaving an end long enough to sew with
Finishing –
Push center of muzzle and coil first end inside to paid it, Place muzzle, its join downwards, just below center of one head piece, also join downward.
Use second end to stab stitch it in place along inner edge of top 2 stands of each stitch.
With Black color, embroidery nose in satin stitch and eyes with French knots.
Stab stitch ears to face. Place face on back head piece and stab stitch the front and black together.
Push stuffing into the head before closing.
Attach the Keychain hook and a perfect gift is ready.
What Can You Do With This Classic Granny Square?
·         Use the key chains ti decorate your bags
·         Make use of thick yarn and convert the pattern to make big size dolls, teddy,etc
·         These are just a few ideas. We are sure you can dream up many others!
 Also visit our social sites
Facebook –  facebook.com/avyacrochet/
Twitter-  @avyahandmade
Pinterest – @avyahandmade
Instagram – https://www.instagram.com/avyacrochet/
Tumblr – https://www.tumblr.com/blog/avyastore
Kindly like and share. Happy Crocheting