Anchor Mercerised Knitting Cotton (Art No. 4057) Yarn Review by Avyastore.com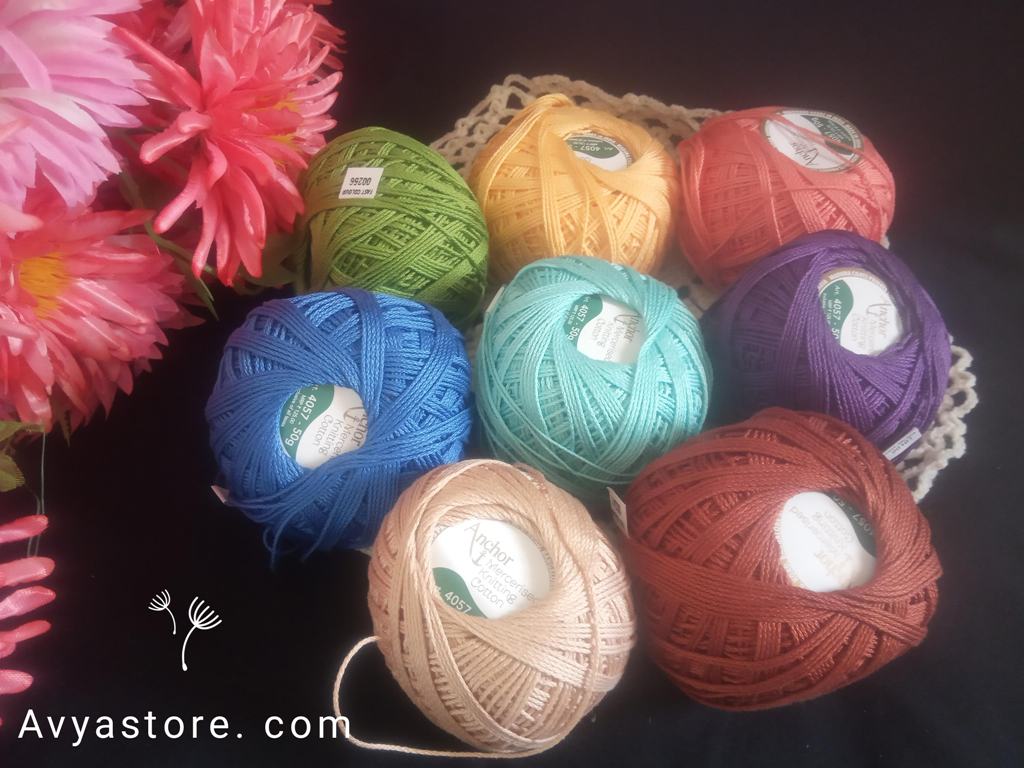 Anchor Yarns are considered to be the most elite of the crochet and knitting world. Over the years they have gained popularity in the world of cotton yarns, most preferred and readily available.
Popular uses include textured dollies, appliques, mandala, etc. the list is endless.
Company Background
In India, the Anchor Mercerished Knitting Cotton yarns are manufactured by Madura Coats Private Limited, a company based in Bangalore, Karnataka. The largest factory in the world of coats, established in the year 1889 in Ambasamudram, India. 
Where can I find the Anchor Mercerised Knitting Cotton in India:
Most common and readily available in local stores in many parts of India. Online stores like Pradhan Embroidery Store, Ponycrafts.com, Amazon, Flipkart, Embroidery Material. Com offers wide color varieties with good pricing and discounts.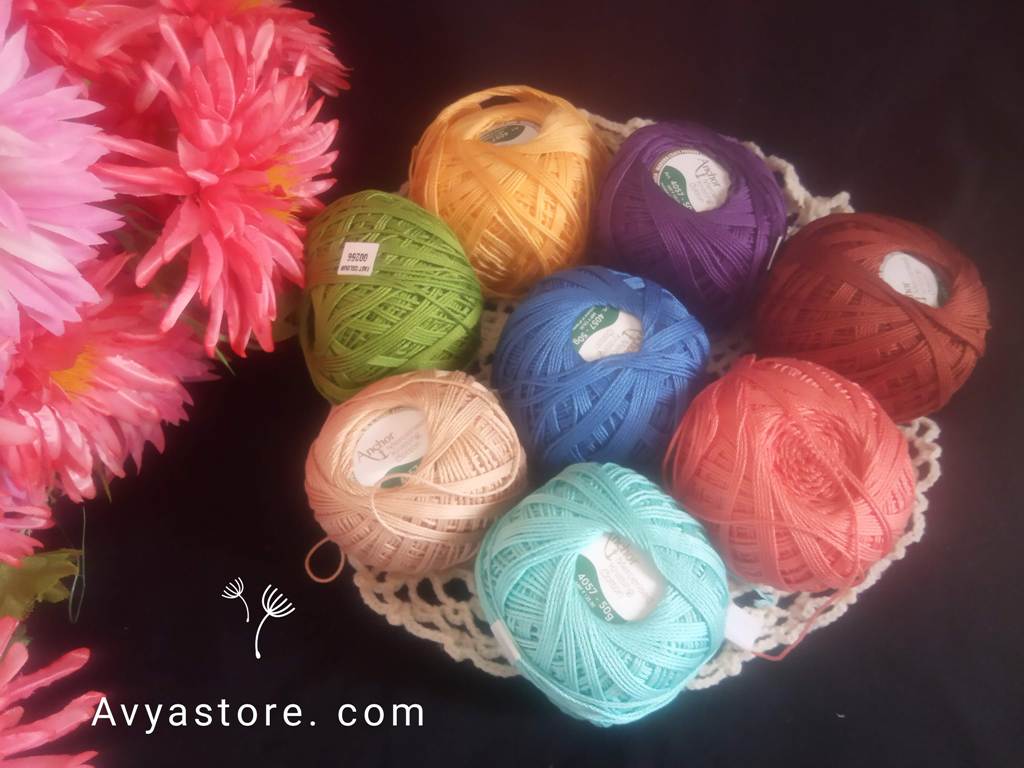 All about Anchor Mercerised Knitting Cotton:
Anchor Mercerished Knitting Cotton made from imported Egyptain cotton fibre. 
Has superior strength and good lustre.
Anchor Mercerished Knitting Cotton is available as a single ball of 50 grams.
Available in more than 30 colours (pastel, dark and light shades). 
Mutlishaded thread varieties are also available for few shades.
Size of each yarn ball:
Length – 179 metre

Width – 1 mm 

Weight = 50 grams

Ticket/Ply : Tkt 10 

Hook size recommendation – 2.50 to 3.00 mm
Yarn is 100% cotton, soft, easy on the hook.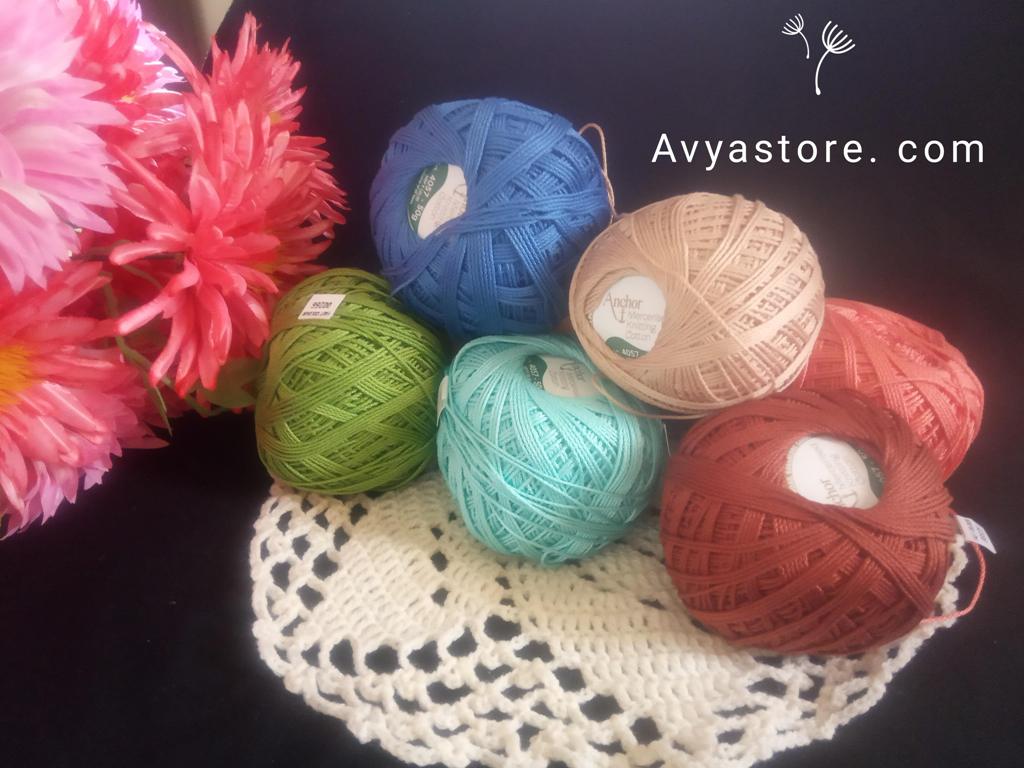 Price In India
– 
The MRP of Anchor Mercerished Knitting Cotton is Rs.125/- inclusive of all taxes.
In local store in Dehli, Mumbai, Bangalore, you can get the yarns for Rs.80 to 85 /-. Few online e-stores sell the yarn for Rs. 95 to 99/- with additional shipping costs.
Wash Care 
Can be clean by washing machine.

Dry Flat.

Dry clean for long life.

Avoid using solvents like trichloroethylene.

Dry in the shade.
Anchor Mercerished Knitting Cotton is a soft mercerized knitting cotton yarn. Ideal for knitting and crocheting projects. You can use it with both knitting needles and crochet hooks. It is perfect for making garments, accessories, soft toys, home decor items. What makes it most likable is its fast color property and 6ply strength.
The reviews in regards to Anchor Mercerised Knitting Cotton are my personal views. The yarn is not sponsored and is purchased by me.
Read our other review post
Yarn Review – Hobby India Crochet Thread